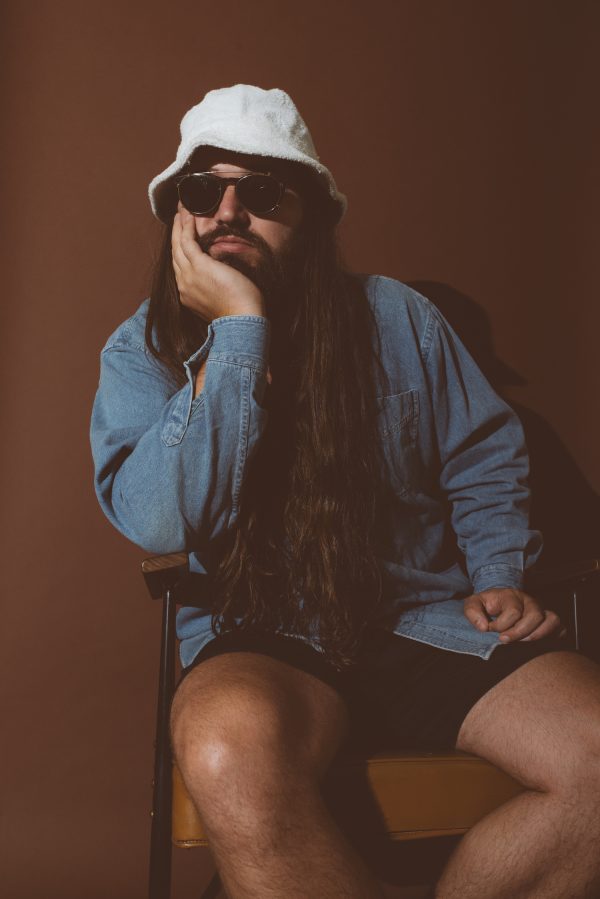 Matthew E. White
Biography
Matthew E. White never expected to see his name in the bright lights. By the time White released his solo debut, Big Inner, in 2012, he was already a decade deep into the tightly knit creative orbit of Richmond, Virginia. He had cofounded a series of polyglot bands with his closest pals and jumped at any compelling collaborative invitation; Big Inner wasn't a lark, per se, but it felt at first like a new thread within an already rich tapestry. But the album was rightly lauded as a triumph, a modern reappraisal of classic American songcraft that unified gospel, jazz, and incandescent Brill Building pop in seven rapturous tunes. At 30, White inched toward stardom, while Spacebomb, the production house and label he founded, emerged as a mighty new imprimatur. By his own admission, though, White stumbled through this unexpected success, rushing a second album, Fresh Blood, that somehow felt both on the nose and timid, as if he were still trying to fan the same flame that had powered Big Inner.
K Bay, White's first album in six years, is the astounding record he has forever aspired to make. A bold reclamation of independence and identity, K Bay establishes White as one of his era's most imaginative and audacious songwriters, composers, and bandleaders. These 11 pieces are retro-futurist magic tricks that feel instantly classic and contemporary, the product of a musical mind that has internalized the lessons of his idols and used them to build a brilliant world of his own. You will immediately recognize White here, singing softly of his big-hearted cosmography of love and wisdom and botanical metaphors; you will be stunned, though, by the dazzling density and relentless wonder of his ideas, from the swaggering hooks of "Electric" and "Let's Ball" to the fragmented symphonic sway of "Fell Like An Ax." K Bay moves with the absolute freedom and force of a debut thrillride; it exudes the sophistication and subtlety of a revivified veteran who knows exactly what he wants to hear and just how to get it.
After Big Inner became a surprise hit, career demands nearly overwhelmed White. Spacebomb, for instance, ballooned into a bevy of obligations and expectations. He produced records and co-wrote songs, doubtless privileges that sometimes crowded out his ability to work on his own music. So he began building a home studio—K Bay, or Kensington Bay, his fantastical tropical paradise on Richmond's Kensington Avenue and an acknowledgment of his childhood split between Virginia Beach and the Philippines—where he could sequester himself with his thoughts. Newly married and starting to talk about children as he inched toward 40, White funneled a lifetime of experiences, enthusiasms, and obsessions into these new songs.
White, of course, hasn't been idle during the extended span since Fresh Blood; it's actually been one of the most creative periods of his career. He co-produced both albums by Natalie Prass, a fellow Virginia Beach native interested in the next phase of classic American songcraft, and dueted with her on the incredible single "Cool Out." He covered Frank Ocean, The Velvet Underground, and Roy Ayers on Gentlewoman, Ruby Man, a set of duets with Flo Morrissey. And just last year, he released a staggering collaboration album with Lonnie Holley, with the legendary visual artist, poet, and singer extending his wisdom over powerful electric fusion made by the same band that shapes the bulk of K Bay.
K Bay radiates all that experience, in love with love and the life that it gives. Over the stuttering bass and clanging piano of "Electric," for instance, White confesses his blue-collar station in the world, a man sans an infinity pool or a stretch limousine. "But with you, I have everything," he sings, chasing the line with a series of exclamations that betrays more excitement than a millionaire counting money. "Let's Ball" is a euphoric psychedelic dance romp, White giving into a night of carnal satisfaction on the dance floor or wherever else the urge might lead. And despite the musical ebullience and rhythmic drive of opener "Genuine Hesitation," it is a pun-laced ode to contentment with the adventures (and occasional misadventures) of existence, an ecstatic and emotionally wise acknowledgment of the unknown. "If the music's playing, Judy's swaying," White offers, his smile audible in every tessellated harmony. "Lord, I'm doing fine." This is true happiness, bottled and then belted.
Judy reappears throughout K Bay, especially during her namesake track, a magnetic tune that feels like White's personal "Hey Ya!" or even his "Crocodile Rock." Judy is actually White's musical nickname for his wife, Merry; their bond animates nearly every moment here, from the kind of celestial link they share during the Bill Withers-like ballad "Shine a Light" to the sensual coming-of-age tale, "Take Your Time (And Find That Orange to Squeeze)." It's impossible not to be inspired by the wealth of wisdom, ideas, and energy White seems to have tapped in finding the love of his life, and of singing paeans to it without hesitation.
By and large, K Bay deals with the matters of White's own heart—namely, the joy and charge we can muster by finding the connection for which we pine. But White is a son of the South, born in Virginia Beach, with family roots in the heart of Alabama and a long creative association with Richmond, all strongholds of the United States' particularly obdurate strain of racism. White squares up to that infamous and all-too-alive tradition during "Only in America / When The Curtains of the Night are Peeled Back." Though its sweep of strings may first feel like a chance to catch your breath after the record's irrepressible first half, it is, instead, a prompt to sob, to mourn the tragedies of America's long-eroded innocence.
White first implicates himself, confessing that, even as a child of the 1980s who has learned so much from America's history of Black musical excellence, it remains impossible to reconcile the ugly truth of America's systemic racism. The song steadily builds into a eulogy for the countless citizens racism has murdered or maimed: Rodney King, Martin Luther King, Emmett Till, Sandra Bland. Recorded prior to George Floyd's execution, "Only in America…" has only grown more tragic with the time between inception and release, its sting amplified by the names left unsung. This anthem suggests new ways of being even as it stares down the terrors and troubles of our past.
More than love, romance, or self-reliance, this is the animating ideal of K Bay—that we can forever strive for something better, no matter how flawed or blessed we have already been. A decade ago, Matthew E. White made a classic beauty no one expected by harnessing the power of his community; on K Bay, he has made a masterpiece by harnessing what he's learned from that community and life itself in entirely unexpected, electrifying, and reaffirming ways.
---
Video & Press
Matthew E. White Announces New Album K Bay, Shares New Song: Listen

"Genuine Hesitation" leads the producer and singer-songwriter's first solo album since 2015's Fresh Blood By Noah Yoo [Pitchfork] Matthew E. White has announced a new album, K Bay. The producer and singer-songwriter's first solo album since 2015's Fresh Blood arrives September 10 via Domino. Today's announcement comes with the release of the lead single "Genuine Hesitation," featuring footage shot during the album […]
---