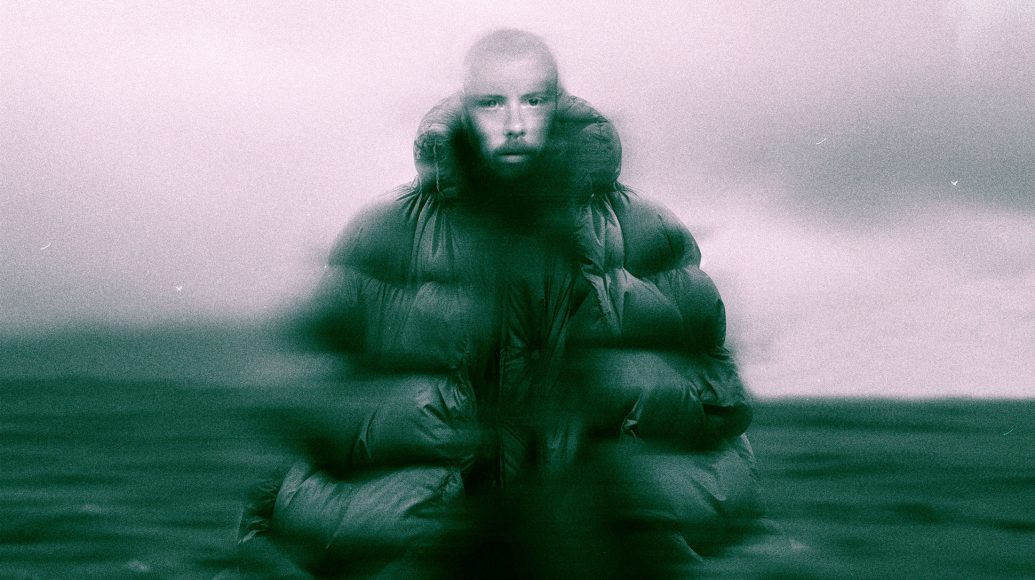 Forest Swords
Biography
Forest Swords, aka electronic composer/producer Matthew Barnes, has announced a brand new studio album 'Bolted' is to be released via Ninja Tune on 20th October.
Spending the past few years working as an in-demand composer and sound designer – writing music for ballet, film and video games – 'Bolted' was recorded over the past year in a warehouse factory space in Barnes' home city of Liverpool. Across its 11 tracks he dives deeper into his unique sonic vocabulary to weave together a set of tracks that sounds equally muscular and bleak, haunting and euphoric.
As ever in his music, melancholy and joy, monochrome and colour, past and future all feel ambiguous. Emotions shift from moment to moment, the differences between digital and acoustic instruments more smeared than ever: a queering of time, space and sonics that feels both playful and totally vital.
While his previous album – the acclaimed 'Compassion' released in 2017 – saw Barnes toy with widescreen technicolour, the world of 'Bolted' is tightly wound, taught, with a sense of aching urgency like never before. Shimmering deconstructed synths, distorted mallets and marimbas bounce off clattering beats and foggy vocals, all balanced with lightly dancing wind instruments; a layer of dust covering the surface of every track.
'Munitions' chugging industrial throb kicks off the record, through to 'End's mournful nostalgia, before plunging back into the neon lit pounding of urgent closer 'Line Gone Cold', a rumination on grief with a signoff from the late Lee Scratch Perry. Elsewhere 'Butterfly Effect's paranoid clatter (with a vocal from the legendary Neneh Cherry) and the haunted rave of 'Rubble' make way for the yearning metallic trip hop of 'The Low' and slow motion choral thump of 'Caged'.
Barnes' ad hoc studio in a former vehicle and munitions factory (with connections to shadowy guerilla artists The KLF) became a gateway for him to explore, using a combination of hardware, software and tape machines to mould and sculpt a sound world for the album.
"I was in pretty terrible pain from a broken foot and had other personal stuff I was dealing with, so the whole process of being physically stuck here over a rainy winter became almost psychedelic after a while. The room started to feel a bit like a portal to somewhere else" he says of the writing process. "I started to find myself just sitting for hours with certain textures playing quite comforting: distorted synths, oboes and woodwinds and voice, pitched down drums. I'd put on 1980s pop, drone metal, dub to listen to during breaks. Over time everything ended up speaking to each other somehow, and slowly fed into the tracks".
The sleeve imagery was art directed by Barnes and imagines ancient-futurist physical sculptures, art pieces and other unexplained items that are found buried under or locked away in abandoned industrial buildings. Textures and patterns taken directly from his own studio appear throughout the artwork.
Defiant, desolate, and darkly beautiful: 'Bolted' cements Forest Swords as one of the most remarkable and singular voices working in electronic music.
A selection of UK/EU live dates this winter have been announced in conjunction with the record, including a headline show at London's Institute of Contemporary Arts.
The widely praised 'Compassion' (2017) received support from the likes of Pitchfork, Rolling Stone, Dazed, DJ Mag and Resident Advisor who when reviewing the record said "Compassion doesn't merely reflect the weeping and gnashing of teeth of our time—it does what it can to soothe and heal. The results are both sincere and sublime 4.5/5". During the past few years Barnes has worked on countless award-winning soundtracks – from AAA video games like 'Assassin's Creed' (200M+ Global sales) and 'As Dusk Falls' (The Guardian – ★★★★, Tribeca Film Festival – Game Selection, ("one of the best musical scores we've ever heard" – Rolling Stone) to an original score for the Oslo Ballet , films like 'La Fête (est Finie)' – a short on climate change alongside Robert Del Naja (Massive Attack) and Young Fathers – and multiple acclaimed documentaries (Sundance Jury Award winner, Oscar nominated, Netflix acquired – 'Ghosts of Sugar Land').
---