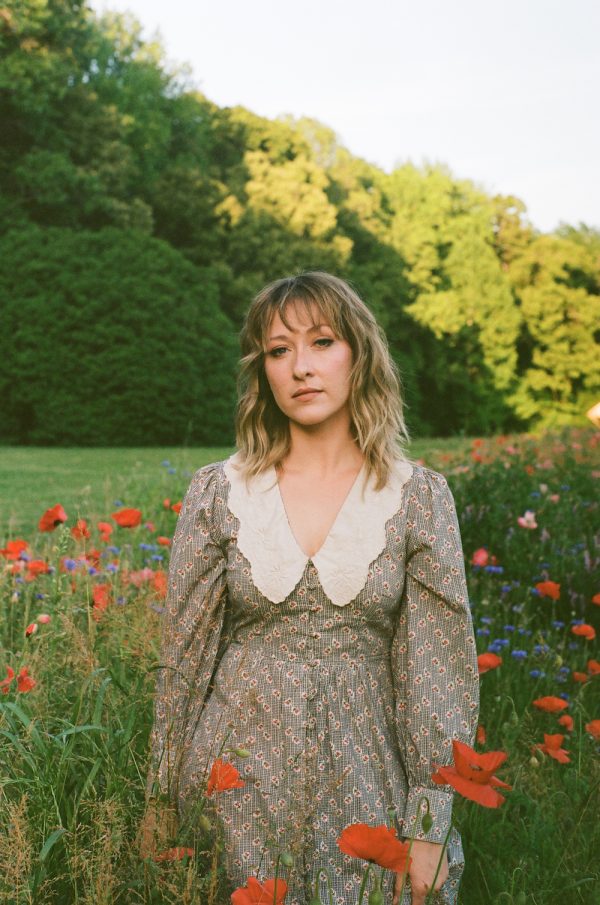 Alexa Rose
Biography
On her new album 'Headwaters'…
Headwaters are the source of a river. The furthest point from where water merges with something else. They are not mighty. Just a network of small tributaries, like a creek, not necessarily picturesque, but they're the most important part of the river. Water is fluid and inconsistent and sacred and indifferent. You can be miles down a river, but you're still at the origin. And in that way, water feels like it has transcended time. That's how these songs found me—the way memories find you, in that slivering, elusive water. As quickly as you come across them, you bend in another direction.
Headwaters is the sophomore album from Virginian indie folk singer Alexa Rose. A series of minutely-observed vignettes that feel intimate and expansive at the same time. It captures the sweetness of life without avoiding any of the pain, with songs about time and its constraints, peppered with precise details pulled from Rose's own life that make universal themes seem personal, inviting the listener to make each song their own.
A series of rivers, Headwaters is centered on the fluidity of time. After a year where time has seemed to ebb and flow inconsistently and all routine has been dismantled, I found myself writing in the medium of water, says Rose. When I was sitting alone in my room in the southern summer heat, windows open, humidity fuming, a song called Human poured out of me. It was August, and all summer there had been such a tremendous sense of humanity, revolution, justice coming up against division, misinformation, fear. Like most regular, feeling people, I had such a strange mixture of emotions: grief, excitement; solidarity with the ways people across the world were showing up to love and support one another. I wanted so badly to run outside and be a part of it all, right then and there in that moment. But I was stuck at home. And in that strange swelling of simultaneous loss and the richness of witnessing so much kindness, I remember laying on the bed with the guitar, staring at the ceiling, and just singing "I wanna go downtown and look some stranger in the face." I would be happy to see anyone. I just really want to hug someone. To jump into some icy swimming hole. To feel the surge of aliveness. And I felt so imperfect and raw, but I knew so did everyone else.
Recorded over five sessions in Memphis, Tennessee at Delta Sonic Studios, with Bruce Watson producing, with mixing by Matt Ross-Spang and Clay Jones. Rose would sometimes bring songs written the night before and record them the next day with an all-star band, including guitarist Will Sexton, bassist Mark Stuart, drummer George Sluppick, and Al Gamble on organ and piano. The immediacy of being in the studio with freshly-written songs and an excellent band allowed Rose to expand her music in new ways.
I feel like this record is the first time I've ever let my whole self into the room, says Rose. The parts of me that are angry and wanting to stand up and the parts that want to be quiet. The parts that remember being a kid. Letting myself release all of that in the studio and having all these people back me up and make it work was a tremendous gift.
When I turned 27 and felt the weight of a decade in a conversation, I envisioned my present and past self in the form of a frenetic, uneasy current slapping up against a steady boat. I imagined my great grandparents in their garden in the golden embers of some evening and the timeless sensation of change, the colorful sunsets I've seen through their own eyes, decades later.
And in the same way I found the songs, waves breaking against my own roughness, only visitors, I'm passing them on to you now. May all of your rivers come back headwaters.
Press Quotes:
"track, rich with detail and the piercing clarity of Alexa's vocals." – Brooklyn Vegan
"'Headwaters' is a bucolic taste of folk-hewn Americana, offering pastural scenes that touch upon the personal." – CLASH
"gorgeous and wistfully bittersweet." – gorilla vs bear
"The nine tracks on Headwaters submerges you into Rose's thorny examination of human na ture through petals of poignant lyrics, bucolic arrangements, and of course, Alexa's mesmerizing vocals.." – KUTX
"hypnotic…The album's central pairing of guitar and organ sounds fuzzy around its edges and covers each song with a warmly entrancing hum." – No Depression
"the storytelling is poignant, and her vocals are delicate." – Stereogum
"Alexa Rose's sophomore album Headwaters, a sparse and meditative number that gives Rose's gorgeous vocal full range to explore and anchor the track." – Uproxx
---