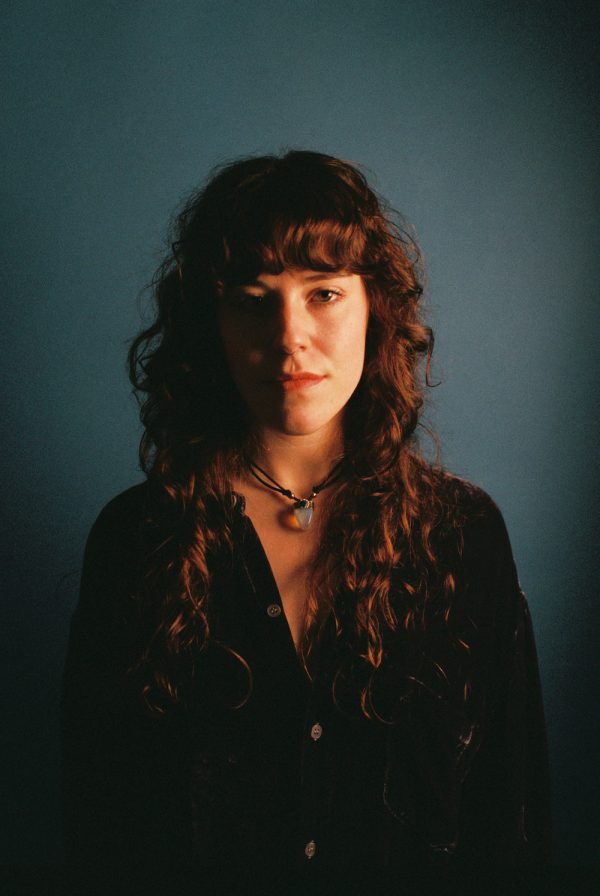 Rachel Bobbitt
Biography
THE CEILING COULD COLLAPSE
Life runs in rhythmic loops, from the endless rotations of the earth to the running of tides and yearly rebirth of spring. Rachel Bobbitt knows that the bottom of those cycles can feel pretty chaotic. "Every woman I've ever talked to is in some amount of pain almost all the time," the Toronto-based singer-songwriter says. "That could be physical pain, emotional pain, familial pain, but it's there in cycles." On her piercing and profound new EP, The Ceiling Could Collapse (due July 15th, 2022, via Fantasy Records), Bobbitt picks through the dizzying rubble of folk and indie rock for moments of resonant emotion and frames them in heartbreaking lyrics and openhearted expanses.
Before reaching this particular iteration of her musical journey, Bobbitt made a name for herself on Vine as a teenager in Nova Scotia, uploading covers of pop hits and all-time classics to the now-defunct social media site. The young Canadian digested a wide range of music, from Frank Ocean to Leonard Cohen, Elliott Smith to My Bloody Valentine, and began incorporating those influences into original songs. But as her profile rose, Bobbitt found herself overwhelmed rather than inspired. "It was exciting to be doing what I loved, but it was difficult to be observed by that many people at that age where I simultaneously wanted to just shut myself in," she says. "I'm grateful it ended when it did, because it gave me time to step back and think about what I wanted to create for myself."
On the opener to The Ceiling Could Collapse, "More," Bobbitt combines the thrills of those inspirations via tightly woven layers of vocals and empty late-night highway pacing. "They say the body's just a thing to house the mind/ But mine keeps betraying me night after night," she sighs, as collaborator and co-producer Justice Der laces in an arcing electric guitar. The song's talk of wasted potential and frustrated connection, meanwhile, tap into another life cycle. "It's all about this body that I have, suffering from the migraines I've inherited from my mom," Bobbitt explains. "But it's also about how some people see women as being made for having children, something I don't even necessarily want at this point."
Bobbitt found herself in a serious cycle of introspection during the pandemic, having just decided to leave the jazz program at Humber College and focus on her own music. She holed up in Saskatoon to write, the negative temperatures seeping their way into the compositions even while her indelible warmth radiates throughout. After refining these six songs on her own, she brought together Der and drummer Stephen Bennett to record the EP at Bennett's studio in Brampton, Ontario. The trio spent a week and a half cracking open Bobbitt's compositions, leaving space to experiment on different vocal takes and sonic palettes. The rippling "Watch and See" showcases that vibrant freedom, scorched guitar lines frayed underneath the aching chorus. Throughout the EP, Bobbitt and Der's arrangements strike into the deep waters of Phoebe Bridgers, Bon Iver, and Big Thief, and Grammy-nominated mixer Jorge Elbrecht rounds everything to a glacial shine.
The Ceiling Could Collapse centers on the cycles of life and how we find meaning in those extremes: pain, joy, wonder, love. In addition to music, Bobbitt draws those same feelings from horror films—and actually pulled the title to this EP while reading the script to 2018's Hereditary. A horror fan as inspired by the genre's cavernous emotions as its artful mechanisms, Bobbitt was so enamored by Ari Aster's film that she needed to dig into its architecture. She focused on a deleted scene, in which one-character attempts to comfort another in a time of trauma by reminding them that the world is chaotic, that questioning why bad things happen is pointless in a world where the roof could just fall on you at any moment. "We need to accept that we can't have our minds fixated on all these things that could happen, and we need to move on—but also the ceiling could just collapse," she laughs. More than unpredictability, it's the endless repetition of life that suggests both things are true, that there's no reason to worry and something terrible is about to happen. She carries that duality through to EP highlight "Bandages," a bracing track that questions the nature of healing. "Said I love you/ Like it's healing/ Like if it matters if I'm here or I'm not," she calls out, the drip-drop of icy guitar and a faded drumbeat low beneath her, wondering why a broken heart can be so physically painful but spoken words can't always make it better.
Rather than be boxed by any singular definition or truth, Bobbitt finds comfort in the complexity—befitting her experience as a twin, which inspires "Gemini Ties." "My brother and I have that inseparable connection, and it manifests in me wanting to shelter him from every bad thing, even though he's more than capable of doing that himself," she says. Later, "What About the Kids" plays into family as well, Bobbitt reflecting on a loss in her family, and the ways in which we try to protect each other from the sadness that inevitably cycles back into life.
"Nothing could keep you here for me/ And me for you," Bobbitt sings on closer "For Keeps" before violin curls carry the song out on a breeze. And while that finality is sung with certainty, there's a contented sigh as much as a sadness, an appreciation of the time that was equal to the pain of the now, a knowledge that the cycle continues. The ceiling collapse may be inescapable, but once it's gone, there's just more room for the sunrise to peek through.
---