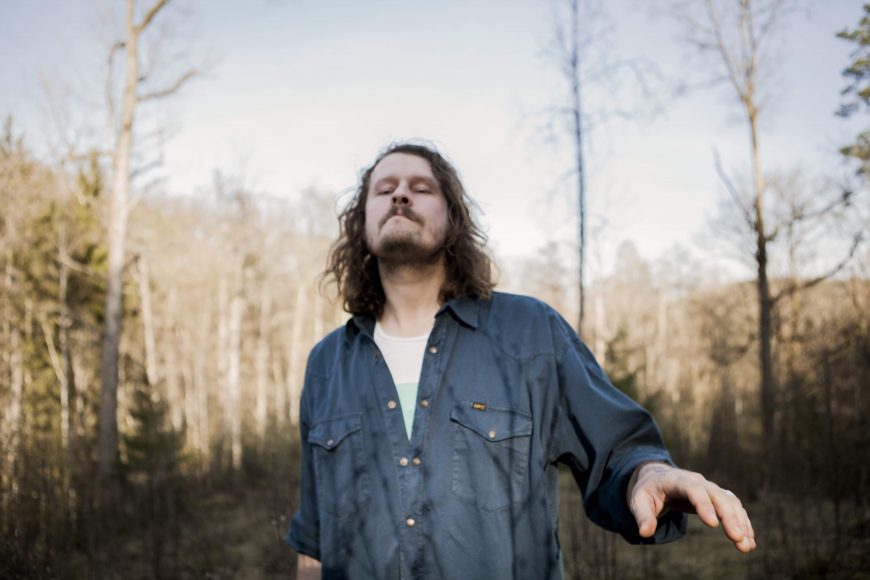 Daniel Norgren
Biography
For many, Daniel Norgren is a once-a-generation songwriter. To others he might appear to be just another Swede from the country – his look is unique, his hat always stained, standing a full two meters tall on top of basic sneakers. He's likely wearing the same shirt as the last time you saw him. The thing that makes Daniel Norgren a significant messenger of our time is the conviction, soul, unwavering power, and unmatched presence when performing. The songs? Many are good, no, most are absolutely great. This is often the draw at first. Well that, and his voice – finding one song that stands out and quickly draws you near, then quickly discovering there are over seventy others patiently awaiting your time and attention.
Daniel Norgren is a patient man, let this be clear. He's waited more than a decade – after having already released seven albums and built a significant following throughout Europe – to finally make his way to North America. And now he's here, taking his time and doing this the only way that makes sense and is comfortably familiar – slowly and steadily. One song at a time, one show at a time, and always ready and willing to give it his all.
Performing solo in North America for the first time, Daniel Norgren brings his songs, voice, conviction, and powerful presence to the stage. This is an evening with, just Daniel and a piano, delivering more than a decade's worth of songs coming straight from the heart.
---
Video & Press
Daniel Norgren Releases 'Live' Album, Expands Sound

[Aquarium Drunkard] Daniel Norgren :: Live A live album might seem like a strange entry point to an artist's catalog but Daniel Norgren's newly released Live offers just that—as well as expanding the Swedish blues interpreter's sound. Recorded just over a year ago, before the pandemic shut down gigs for who knows how long, it finds Norgren […]

Watch Daniel Norgren Live on KEXP

http://KEXP.ORG presents Daniel Norgren performing "Why May I Not Go Out And Climb The Trees?" live in the KEXP studio.

First Tiny Desk of 2020: Daniel Norgren

[NPR] By Bob Boilen I've got to wonder just what Daniel Norgren remembers of his performance at the Tiny Desk. For almost the entirety of his blissful performance, the bluesy Swedish musician kept his eyes tightly shut, as he seemed to tap into old souls to help conjure his tunes. He and his band play music steeped […]

Read Aquarium Drunkard's Review of Daniel Norgren's 'The Flow'

[Aquarium Drunkard] When last we checked in with Daniel Norgren, he spoke to us of the blues. "It feels like a lot of the music I listen to – almost everything – has its roots in the blues," he told AD's Jason P. Woodbury. "I like the really old one-man blues –- Son House [style], a […]

Daniel Norgren Announces North American Tour!

Daniel Norgren announces North American tour! Presale begins tomorrow at 10am local. Sign up for the presale code and view all dates at superpumarecords.com.

Pitchfork Review: Daniel Norgren 'Wooh Dang' – Electric Uplift and Dreamy Solitude

[Pitchfork] By Jonathan Zwickel ou probably haven't heard of Rude, Sweden, a sylvan enclave several hours north of Stockholm, and that suits Daniel Norgren just fine. You probably haven't heard of Daniel Norgren either. Depending on who you ask, the 35-year-old Swede is some kind of hermit, mystic, bedroom-pop musician, or all of the above. With […]

Paste Magazine Daily Dose: Daniel Norgren, 'Rolling Rolling Rolling'

[Paste Magazine] By Ellen Johnson  Wooh Dang. That's the title of Swedish musician Daniel Norgren's new album, his first international release, and it's also an onomatopoeia for the audible reaction I had upon hearing his rambling, atmospheric folk music for the first time. Norgren cast a spell over Europe years ago—he regularly sells out his tours […]

NPR First Listen: Daniel Norgren 'Wooh Dang'

By Bob Boilen [NPR] When I first heard the ethereal folk songs of Daniel Norgren in 2016, he was performing on a stage at the Pickathon music festival made from limbs and bark — it was the perfect spot to fall in love with his music and yearning voice. His set was both intense and calming. On […]

Press Updates: Daniel Norgren's Music is Beautiful, Blood-Slowing

Daniel Norgren's 'Let Love Run the Game' is KEPX's Song of the Day

[KEXP] Swedish singer-songwriter Daniel Norgren is dropping his eighth studio album, Wooh Dang, on April 19. Our Song of the Day is the foot-stomping Americana track "Let Love Run the Game." When KEXP premiered the track, Norgren told us a bit about how the songs on the new record came together: I've written the songs on Wooh Dang in the […]

Daniel Norgren Preps 'Wooh Dang' (Watch the 'Let Love Run The Game' video)

[Brooklyn Vegan] By Andrew Sacher Swedish indie folk singer Daniel Norgren is following 2015's The Green Stone with a new album, Wooh Dang, on April 19 via Superpuma Records (pre-order). You already heard the lead single "The Flow" and we're now premiering the video for second single "Let Love Run The Game." Daniel's work is often atmospheric and warrants Bon Iver comparisons, but "Let […]

Daniel Norgren Takes Us to Rural Western Sweden with New Track 'Let Love Run The Game' (KEXP Premiere)

[KEPX] It was in the beautiful natural setting of the Pickathon Music Festival that KEXP DJ Kevin Cole discovered Swedish singer-songwriter Daniel Norgren. Pickathon is where Norgren made his U.S. debut back in 2016 with a goosebump-inducing performance so stunning the fest invited him back in 2018. With his rootsy, meditative sound, he's a perfect fit for […]

Introducing: Daniel Norgren's 'The Flow'

[Talkhouse] A premiere of the new track, plus an essay by friend, fan, and collaborator Eric D. Johnson (Fruit Bats) Listen here. Daniel Norgren's Wooh Dang is filled with a sense of patient, slowly unfurling space. It feels like a long slow motion drive through a country that is both alien and familiar, ancient and brand new […]

Daniel Norgren's 'The Flow' Inspired By The Soundscapes Of Sweden

[NPR] By Bob Boilen I first encountered Daniel Norgren in the woods of Happy Valley, Ore. The Swedish musician was playing a magical, wooded stage at the Pickathon music festival on Pendarvis Farm outside of Portland in 2016. So it seems fitting that he sent me "The Flow" — a song inspired by landscape and […]

All Songs Considered New Mix: Daniel Norgren, Amanda Palmer and more

[NPR] This week's show is made possible by a generous amount of existential anxiety. This includes the ego-destroying rock anthem "I Don't Matter At All," from the Toronto band Pkew Pkew Pkew, and an epic life manifesto from Amanda Palmer called "The Ride" – a ten-minute oration about the crippling effects of unbridled and rampant […]
---