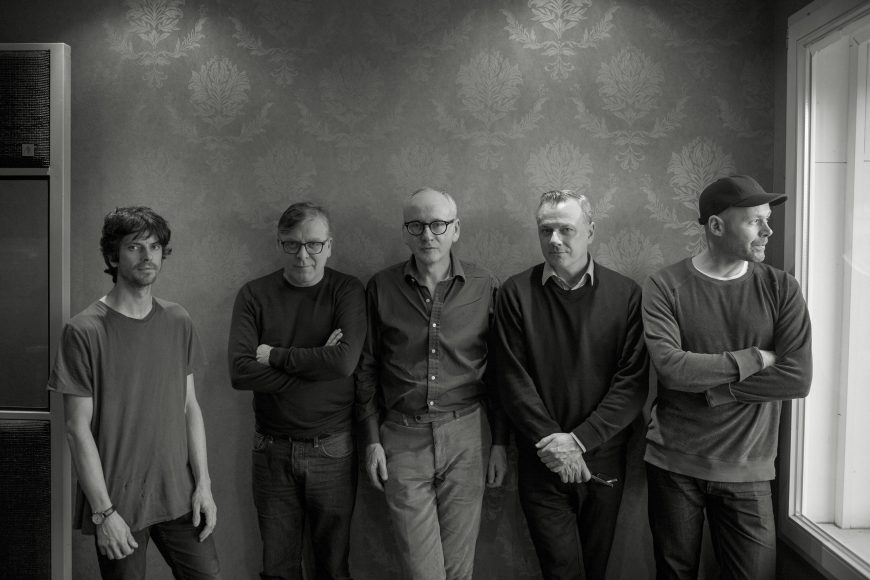 Teenage Fanclub
Biography
The first Teenage Fanclub single, 1990's "Everything Flows," was all about getting older and finding your way: Right from the beginning, the Scottish band somehow inherently understood the joy and confusion of forging a creative path. Even with that knowledge, the band's three equally proficient and prodigious songwriters—Norman Blake, Raymond McGinley, and Gerard Love—probably wouldn't have predicted that this path would still be unfolding nearly 30 years later.
Steadily—and, if we're being honest, sort of slowly—Teenage Fanclub have built an incredible catalog of gleaming pop songs. It's been a relatively straight line in pursuit of pop perfection, from the snarlier early days to the highly vaunted Bandwagonesque to the grand Songs from Northern Britain to their more measured, contemplative latest, 2016's Here. Consistency has been a virtue, never a handicap.
They spent a decent chunk of 2018 looking back, something they're not inclined to do, but duty called: Five classic albums originally released between 1991 through 2000 were remastered at Abbey Road and lovingly reissued, and Teenage Fanclub took that as a challenge to relearn nearly every song from that era and plan a special series of three-night stands in the UK during which to play them.
"We don't spend a lot of time listening to the things we've done. Actually, we don't spend any time," says McGinley. "Sometimes you live with your own imagined version of a song in your head, and what you play is different than the records. Memories can be unreliable. It's an interesting process to be forced to listen to the reality."
"As a musician you never listen to your own music—it's masochistic!" laughs Blake. "Back at the start I wasn't too clever on the guitar. And you can hear the change in the tone of your voice through aging. We sound like young men on the early records, full of optimism! Lots of these songs we have never, ever played live before. It's exciting."
A big plus to relearning the oldies: They'd have a bigger pool of songs to choose from live, something they still cherish. A trip around the world was planned, starting with Japan, Australia, and New Zealand. It turned out, though, that Love's enthusiasm for touring far-off places had waned, while the rest of the band consider touring to be crucial fuel for creativity. That impasse led to Love's amicable departure from the band: He'll play the back-catalog shows in the UK in October and November, and then turn in his Fanclub membership.
McGinley and Blake have nothing but praise for their bandmate; they'll miss his contributions, but they're more excited than ever to make songs together—including, sooner than later, brand-new ones. "The good part of any change is that it forces you to not be complacent about things," says McGinley. "There's always something exciting about any kind of change."
"The three of us have spread the burden of songwriting over the years, so there will be a bit more work involved creatively," says Blake. "We don't feel pressure to get somebody in as a songwriter to replace Gerry. We could collaborate with other people, we could write together… I'm not worrying about it too much. Whatever happens, I know that we'll create something that we'll be happy to put our name behind."
One of the most recent Teenage Fanclub songs, "Live in the Moment," goes like this: "Feel good not knowing / What tomorrow and what's following may bring / Need only think about today." It applies to the band circa 2018—the past is an unshakeable foundation to be acknowledged and honored, but their minds are still on what happens right now. There are a lot more songs to be written and played, starting today. Everything flows.
North American Press Contact:
Mike Caulo & Cecile Duncan – Merge Records
mike@mergerecords.com / cecile@mergerecords.com
---
Video & Press
Teenage Fanclub Announce February & March 2019 North American Tour

Today, Teenage Fanclub are pleased to announce a North American tour beginning February 21 in Vancouver, BC, and concluding in Saxapahaw, NC, with a very special show to kick off the celebration of the 30th anniversary of their longtime US label, Merge Records! Watch this tour announcement video and get your tickets to see Teenage […]
---