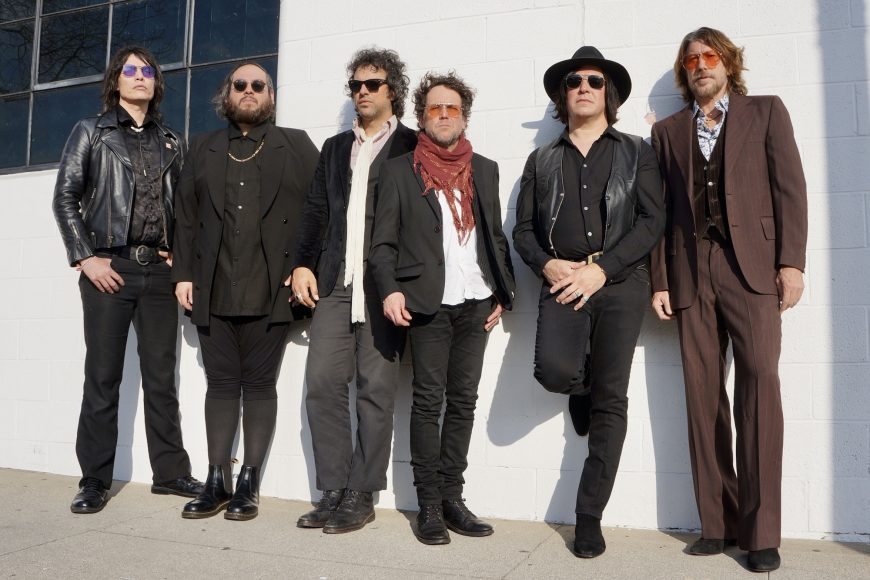 The Warlocks
Biography
Formed in 1999, L.A.-based group The Warlocks produce a relentless, hypnotic wall of sound that suggests a collision between classic psychedelia, Krautrock and The Velvet Underground. Front man Bobby Hecksher grew up in the swamps of Tampa Bay, FL but moved to L.A. at age 16 where he soon found kindred spirits, jamming with Beck on his Stereopathetic Soulmanure album and moonlighting in the Brian Jonestown Massacre.
The band's debut album Rise & Fall (Bomp 2000) set out their template, but it was the band's signing to a worldwide deal with Mute and the release of Phoenix (2003) that raised their profile significantly. Several albums followed including 2005's Surgery, 2007's Heavy Deavy Skull Lover, 2009's The Mirror Explodes, and 2020's The Chain. Relentless international touring and the sheer power of The Warlocks gigantic live sound has built a worldwide cult following for the band that has only grown and intensified.
Longtime L.A.-psych rockers The Warlocks — led for the past twenty-plus years by Bobby Hecksher (vocals, guitar), who's backed by J.C. Rees (guitar), Earl V. Miller (guitar), Christopher DiPino (bass), and Oscar Ruvalcaba (drums) are back with a new album "In Between Sad" out September 22, 2023, on Cleopatra Records.
• A deeply moving, immensely heavy new album from the kings of L.A. psych rock scene, The Warlocks!
• Written in the wake of his brother's passing from cancer, frontman Bobby Hecksher crafts one of the most intimate, intensely personal albums of his 25+ year career!
• Recorded in the spirit of experimentalism, the album incorporates instruments and sounds not used on any previous Warlocks' album, such as 808 drum machines and classic '80s keyboards!
• To support the album, The Warlocks are launching the "In Between Sad" tour starting with a slew of international dates in October and November!
"This album is for people that have lost someone. It's a heavy album. It's a sad album. Listen on that rainy day, on the subway or bus with your headphones in and sadness in your throat. It's the album I didn't want to release but I guess HAD to. We've all got to move forward. This one's for my brother Robert – may he rest in peace. Much love." – Bobby / The Warlocks
http://www.thewarlocks.com/
https://thewarlocks.bandcamp.com/
https://www.facebook.com/thewarlocksband/
https://www.instagram.com/thewarlocks/
---