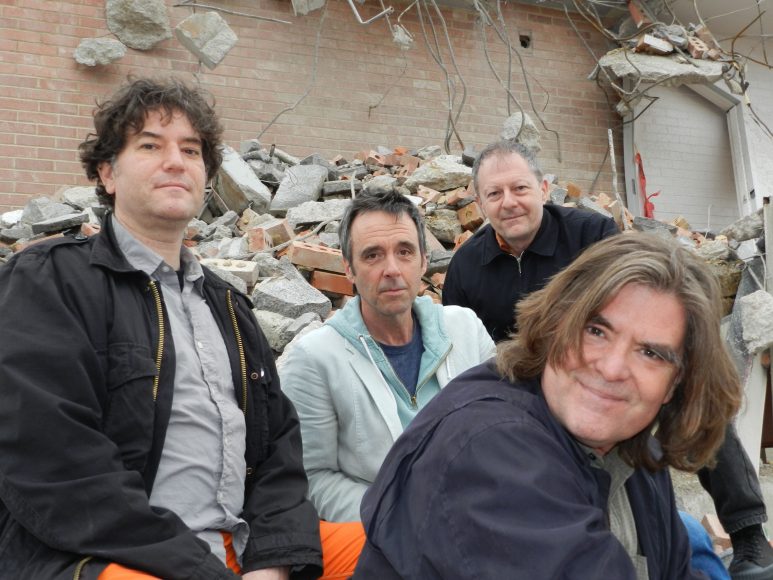 Mission Of Burma
Biography
From the outset, 'Unsound' was not going to be like any other Mission of Burma album. As expected, the material is raw, primal and aggressive. They still have a signature knack for twisting even the most ferocious noise into complex structures. There are, of course, those killer hooks scattered throughout, but just not quite where you would expect. Yet with all three lead members resolutely making the decision to deliberately stretch their boundaries even further, they stepped out of their comfort zone to create their most rewarding, bewildering and multifaceted long-player yet. With a new label home, 'Unsound' will be released on Fire Records in July.
'Unsound' is Mission of Burma's fifth studio album, continuing their remarkable legacy. It seems redundant now to even call it a comeback because they're a dynamic, current band. Originally together just four years, from 1979-83, Mission of Burma reformed in 2002 for a handful of shows…which let to more concerts, then more, and eventually the release of 2004's "ONoffON", their first new recording in over twenty years. But no one expected them to just keep putting out records, let alone records that were every bit as vital and influential as their seminal early recordings. Their first album 'Vs' is down in the annals of time as being one of the most important post-punk records ever. Their subsequent recordings: "ONoffON", "The Obliterati", "The Sound, The Speed, The Light", and now, "Unsound", continue to grow in scope, depth and accomplishment with every step.
On "Unsound" we see Mission of Burma messing with their comfort zone by recording in their Boston rehearsal space which doubles as a recording studio: Analog Divide. As usual, Roger Miller (guitar, vocals), Clint Conley (bass, vocals) and Peter Prescott (drums, vocals) share the songwriting credits with their distinct styles. All of them tried their hand at other instruments and sounds, allowing them to take risks with their creativity and giving them a more fluid line-up. Of course, regular fourth member Bob Weston (of Shellac) was on hand to provide the tape loops and production duties.
As part of the manifesto to stretch musical boundaries, Roger wrote two of his songs ("Opener" and "ADD in Unison") on the bass rather than guitar. Another ("Dust Devil") was based on an acoustic guitar improvisation. Both Clint and Peter also tweaked their writing just enough to make them feel it was actually worthwhile making another record. They also decided to use trumpet on the record, so Bob pulled out his trumpet playing skills to oblige. Peter Prescott describes the experience: "We are a four headed hydra trying to create unity without canceling or censoring each head. So we juggle melody, groove, noise, depression, disruption, ecstasy… tension, release. I guess it's thrilling for us to walk that musical tightrope."
Clint Conley describes being in the studio: "There were certain technological advances, as well, that might have been unthinkable just a few short years ago, in a distant time and century. During the mix at Woolly Mammoth, Peter occasionally opted for a virtual presence. From time to time a hologram of his head would appear, hovering in a darkened corner, issuing directives and encouragement. Not to say there weren't occasional glitches in the system. For a few days the hologram seemed locked in a mystifying loop, calling for more cymbals, regardless of whether the band were working on a mix or ordering Vietnamese food."
The results are spectacularly successful. With 'Unsound', Mission of Burma has achieved its goal of making something utterly unique and stretching the realms of musical possibility. Mission of Burma's curiosity and creativity remain undiminished. The graph just keeps rising…the boundaries breaking…and the ears ringing. Long may it continue.
---