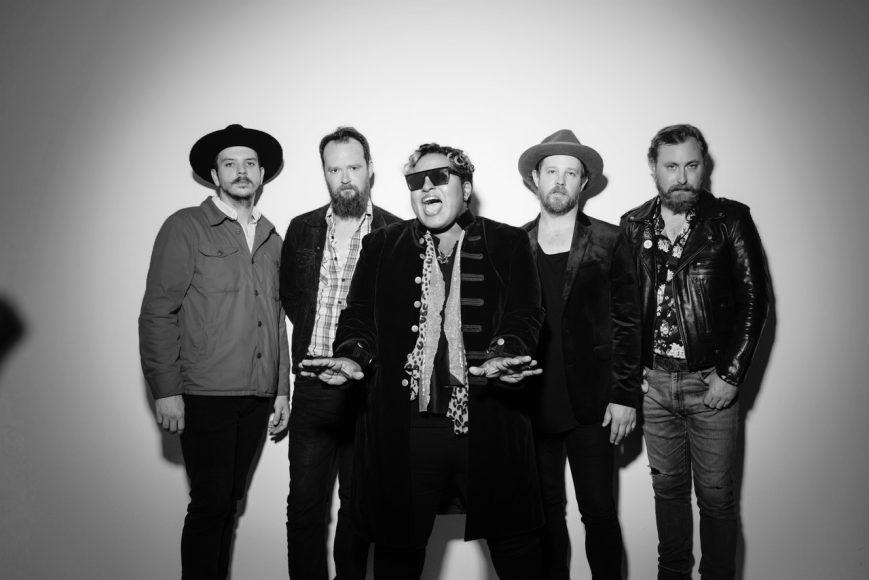 Billy Allen + The Pollies
Biography
There is a ferocious Southern engine inside of Billy Allen + The Pollies' debut album Black Noise. It thrums to life atop a classic rock chassis and expertly weaves in and out of gospel, grunge, funk and soul along its eleven-song journey. From the explosive top of the album (a liberating anthem of self-worth called "All of Me") to the spiritually haunting final track (the wurlitzer fueled "Go on Without Them") Black Noise is a genre-defiant haymaker that lands.
The band is a hybrid of four piece rock outfit The Pollies and fellow Alabamian, and frontman, Billy Allen. The story of what fused Allen and The Pollies is one that begins in a bar 8 years ago. This particular bar was on Allen's gig circuit and it just so happens to be where Jay Burgess (founder of The Pollies) was having a drink that evening. While there was intrigue and potential in that first chance meeting, the two would remain ships in the night, each building their own careers, until years later when the stars would align at FAME studios in Muscle Shoals. As the story goes, both Allen and The Pollies, who were all occasional session musicians at Fame, were finally in the room together and the track on deck was Little Richard's "Greenwood, MS". To hear Allen retell this part of the story is to hear a man talk about the beginnings of a priceless friendship. "There was an immediate romantic musical connection," Allen said. "This is my band." To hear Burgess tell it, the feeling was mutual. Over the subsequent year, the two groups rehearsed, toured, wrote, and gelled together under the moniker Billy Allen + The Pollies. The joining of Billy and Jay (along with the other charter members of The Pollies: Spencer Duncan, Jon Davis & Clint Chandler) was like the clicking of a dislocated bone back into true.
Named after a theoretical sound bomb with the power to destroy whole cities, Black Noise was written almost entirely during the pandemic, beginning as voice memos between Burgess and Allen. With the lockdown in full swing, the musicians became each other's micro-community, and voice memos progressed to writing sessions in Jay's garage, and continued to full band rehearsals at Jay's Greenhill, Alabama, sanctuary Studio 144. When the time to cut the record arrived, they tapped long-time friend and Grammy winning musician Ben Tanner to produce and engineer. Tanner (co-owner of SingleLock Records and former Alabama Shakes keys player) brought the band to Sun Drop Sound in Florence where the bulk of the recording was done. The band was so deeply meshed that the album they captured between April and November of 2021, other than a small overdub section, was recorded fully live, without a click, and 3 takes or less per song.
Listening to Black Noise feels like walking on the alien terrain of a new genre. It sounds like garage grunge by way of Jackie Wilson. The very same kerchief Billy Allen uses to wipe sweat from his brow on stage could be carrying DNA from Wilson Pickett, Joe Cocker, D'Angelo, Ziggy Stardust, or any of the Spiders from Mars. Theirs is a gritty and trailblazing sound. They are a band full of smiling time travelers, able to visit and draw from a multitude of eras and styles. Black Noise is an album that devastates you to the point of remembering why you love music. This is the type of band you root for. You can't help it. They're that damn good.
---