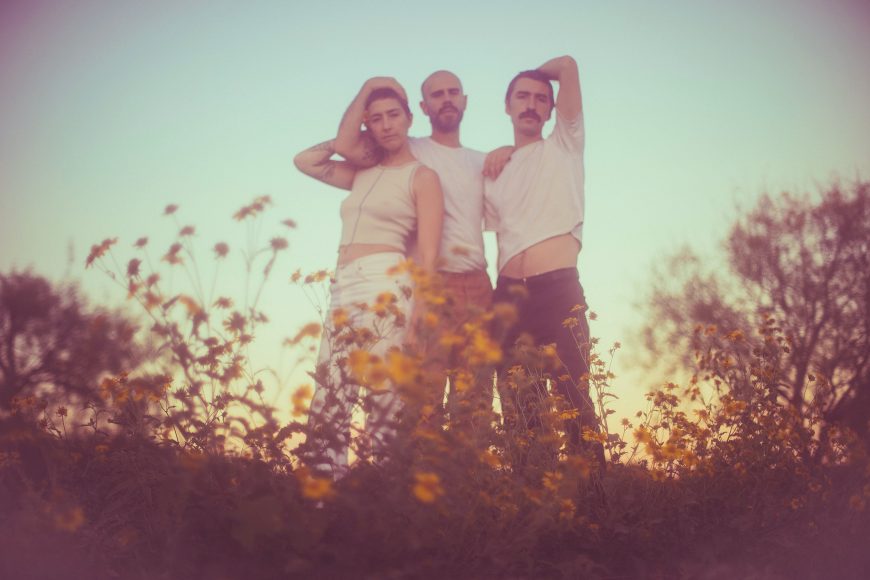 Coco
Biography
Just as releasing music anonymously felt natural in 2020, it now feels natural to share ourselves and delight in the connection we make with our listeners.
In 2019, Maia Friedman (of Dirty Projectors, Uni Ika Ai), Dan Molad (of Lucius, Chimney), and Oliver Hill (of Pavo Pavo, Dustrider) came together on an afternoon in Los Angeles. Old friends with rich history—Maia and Oliver had toured together more than once; Dan had produced music for their respective projects—the trio convened with ambiguous artistic intention, easy chemistry, and open expectations. Before the sun had set, Coco had a name and two fully formed songs.
Music sprung up between us with a surprising and collaborative ease. It felt like a creative playground in contrast to the demands of our other projects. From the beginning, we made a conscious effort to foreground our intuitions and trust each other's first instincts—criticism and indecision weren't a part of the process.
This egalitarian approach proved a wise one. The band's sonic sensibilities meld and complement like watercolors, an artful amalgamation of eclectic influences and musical specialties. Each voice a piercing force of its own, Maia, Dan, and Oliver seem to fall into their harmonies rather than find them, vocals softly swaying into place with aimless grace. The sound floats and wilts with an elegant effortlessness, a happening more apt to haunt than soothe.
The band credit Bob Moses—artist manager, radiant champion of emerging music, and dear friend—as the impetus for formalizing their project. Cognizant of the trio's uncertainty about where, when, and how the collective would share their impromptu project, he suggested they release anonymously, an experiment in sharing music utterly contextless.
We found that mindset to be inspiring and creatively fertile. It allowed us to move through the initial stages free from some of the ego's usual interjections. We wanted the songs to speak for themselves, without the influence of association. When we went back into the studio, we built each song together from the ground up—a practice in democracy, splitting up instrumental, writing, and production tasks evenly in every sense.
Coco lovingly launched three singles into the world with little more than personal notes of appreciation to listeners. Landing in the laps of tastemakers like The Line of Best Fit who proclaimed, "Awash with heartening and affectionately intimate harmonies over ecclesiastical Hammond organ, Coco's introductory track is shaped around an earthy and cosy core…," Gorilla Vs. Bear who described the music as "gorgeous, warmly wistful … breezy, almost ephemeral … a balmy, liberating groove" and CLASH who noted, "Bold, striking, but emphatically subdued, the dreamy pop aspect seem to be filtered in from another dimension on their new release…," the trio independently amassed well over a million streams.
Coco recorded their self-titled debut album in three studios across the country: The Paella Pit in LA, Three Sirens in Nashville, and the Lake House in Spicewood, Texas. Over ten tracks, the band outrightly defy decade, their sound sitting as comfortably with the intimate pop of Stereolab or Arthur Russell as the iconic sweeping productions of the Carpenters or Astrud Gilberto. Full of human energy, the music feels at once tightly constructed and expansive, inviting the listener to wander and explore its hallways. Its sense of momentum casts a gentle, funky, melodic spell.
Bob Moses passed away due to cancer in December 2020. The band share an excerpt from one of his final emails, the response to a rough draft of the record: I'm over the moon. I can't think of a work I've heard in forever that has such a complete sense of its own voice, the integrity of its own musical language, and doesn't sound like anything else I'm hearing. I thought of the color and unresolved melodic ascension of Debussy or Ravel.
Coco will release their first full-length on October 29, 2021 through First City Artists on AWAL.
To those who have been here from the beginning, thank you for continuing to listen. For those just hearing our music for the first time, welcome and thank you for being here today.
With love,
Coco
---