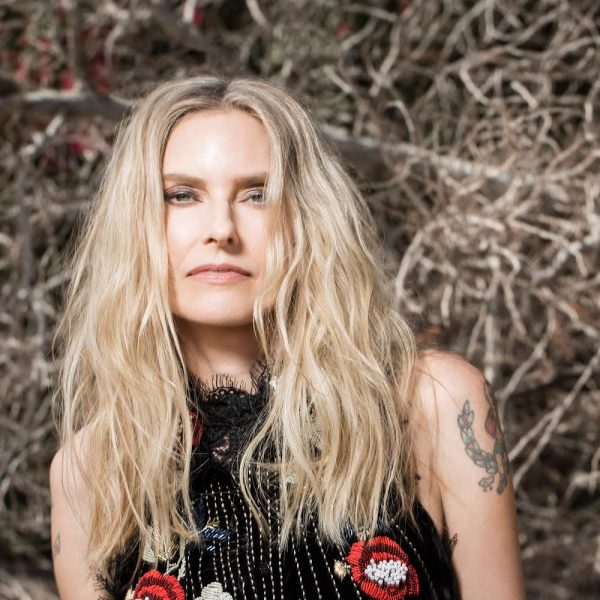 Aimee Mann
Biography
Queens of The Summer Hotel, the new album from Aimee Mann, is out now via her own SuperEgo Records. Fans can listen to/share the new record HERE.
The new music continues to receive critical praise:
"The theatrical prompt puts good use to Mann's more maudlin songwriting instincts and gives her occasion to indulge in lush orchestrations."—The New York Times
"While the show's path to the stage is still up in the air, the songs it inspired have Mann's signature sardonic humor, wry lyrics, moody melodies and powerful emotional resonance."—Associated Press
"…a collection of elegant baroque pop songs…"—Los Angeles Times
"Featuring swelling strings and nimble piano bounce, along with Mann's almost operatic voice, the album is heart wrenching at times."—American Songwriter
"Queens of the Summer Hotel is nearly flawless."—No Depression
"Three decades into her solo career, Aimee Mann still manages to surprise and delight."—Holler
"…exquisite emotional magic…"—Cool Hunting
In support of the new release, Mann confirms a select run of headlining tour dates this fall and winter. Kicking off on November 13, the shows include multiple performances at Los Angeles' Largo at the Coronet and New York's City Winery. See below for complete tour details.
Mann started developing the new music in 2018 when she agreed to write songs for a stage adaptation of Girl, Interrupted, Susannah Kaysen's memoir about her psychiatric hospitalization in the late 1960s. It was material that Mann understood well, having had her own struggles with mental illness. The resulting music comes together in Queens of The Summer Hotel.
In many ways Queens of The Summer Hotel is the unintentional part two to Mann's 2017's Grammy-winning album Mental Illness, both exploring themes of self-harm, depression and suicide. However, Queens of The Summer Hotel was written more quickly than any of Mann's previous records. The assignment to write songs for someone else's project offered Mann a sense of liberation, freeing her to enter another person's consciousness and story—and a brand-new set of musical structures—through the lens of Kaysen's own alienation. Although several different characters narrate the songs, they're not strictly tied to any narrative. But together, they form a portrait of one woman's crisis of disassociation as seen through another woman's eyes.
After several albums with 'Til Tuesday, Mann began her solo career in 1993 with the album Whatever and made a name for herself through her independent success and the founding of her record label, SuperEgo Records. Along the way, Mann forged a powerful new sound driven by her distinctive singing style—stripped-down, folky, acoustic but also forceful and cerebral, exploring psychological themes with dark wit and an eye for the world's ugliest power plays.
In 2017, Mann released her acclaimed album Mental Illness, which won Best Folk Album at the 60th Annual Grammy Awards. The New York Times proclaimed, "Mental Illness wallows in its troubles, and it's an exquisite wallow," while The Los Angeles Times declared "Every doomed syllable is sacred and every tragic rhyme fits, as though each song were a puzzle to which only Mann knows the solution."
In addition to her solo albums, she has appeared on many film soundtracks, most notably the score for Paul Thomas Anderson's Magnolia, with "Save Me" landing her Academy Award and Golden Globe nominations for Best Original Song. Mann has also made numerous cameo appearances in films such as The Big Lebowski and TV shows like "Portlandia" and "The Assassination of Gianni Versace: American Crime Story," in which she sang an indelible cover of The Cars' song "Drive." Other extracurricular activities include performing for President Obama and the First Lady at the White House and starting a Podcast with Ted Leo called "The Art of Process."
AIMEE MANN—QUEENS OF THE SUMMER HOTEL
1. You Fall
2. Robert Lowell and Sylvia Plath
3. Give Me Fifteen
4. At The Frick Museum
5. Home By Now
6. Checks
7. Little Chameleon
8. You Don't Have The Room
9. Suicide Is Murder
10. You Could Have Been A Roosevelt
11. Burn It Out
12. In Mexico
13. Check (reprise)
14. You're Lost
15. I See You
---
Video & Press
New Song from Aimee Mann! "Burn It Out"

Photo credit Sheryl Nields [Stereogum] BY CHRIS DEVILLE Aimee Mann announced the release of her new album Queens Of The Summer Hotel — a project that started with Mann writing songs for a prospective Girl, Interrupted musical — with lead single "Suicide Is Murder." Today she returns with "Burn It Out," a second advance track from the LP. It's the […]
---