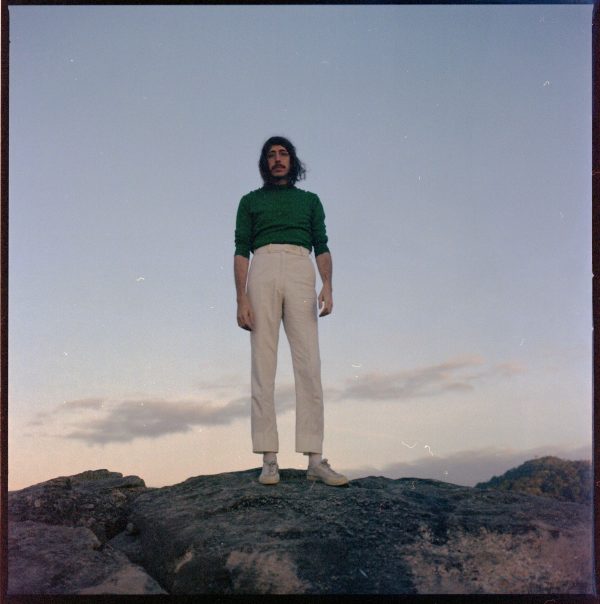 Tim Bernardes
Biography
Songs of love, of sofrência, and change from one of the shining hearts of São Paulo: Tim Bernardes.
A Latin Grammy nominated singer, songwriter, musician, composer, and producer, Bernardes has also collaborated with Fleet Foxes, Tom Zé, David Byrne, Gal Costa, Devendra Banhart, Shintaro Sakamoto, and more. Bernardes has emerged as one of Brazil's most profound musical talents of his generation, a contemporary artist with deep roots in Brazil's verdant musical heritage. And finally, his long-awaited second album, the enveloping and expansive Mil Coisas Invisíveis (A Thousand Invisible Things) will be released this summer.
Four years after his standout 2017 debut, Recomeçar, Mil Coisas Invisíveis invites us back into Bernardes and his singular world of sound: warm, intimate, emotionally resonant, healing. The album was primarily written while touring with his acclaimed tropicalia-indie group, O Terno. At the start of 2020, the new decade brought about a sense of change in Bernardes as he took a step back from touring and band life to focus on these new songs. The resulting work connects the cosmic dots from Tropicalia and samba to contemporary indie and folk; it's a generous and intimate moment, meditations of metaphysical transformation in the face of grave uncertainty.
"Throughout my life, I have been very practical, very objective, and I had never stopped to think about spirituality really in-depth," Bernardes says. "But after touring, I was very stressed and I noticed that my rational thinking was saturated. I just felt like: 'Yes, this is my mind, but I am something behind my mind.' I had this shock of consciousness that made me look into the meaning of things. My music ended up being some part of my self-development."
The result is the fifteen exquisitely-crafted, luminous songs that comprise Mil Coisas Invisíveis. Responsible for composing, playing, producing, directing, mixing, and arranging the album –with Gui Jesus Toledo recording, supervising, and mastering the album– Bernardes dances between the everyday and the miraculous, crafting songs that inspire with their sweetness, directness, and inherent serenity.
First single, "Nascer, Viver, Morrer," sets all of Bernardes's myriad talents into a jewel-like setting. He traces a journey from birth through life to death, each poetic line detailed yet uncluttered, his honeyed voice reaching stunning new heights, all of it transpiring in under two minutes. "With 'Nascer, Viver, Morrer,' written near the end of the album, I understood how the album looked from the outside and understood how it accentuated this conscious shift in me," he says.
Bernardes remained mindful that the music –with its symbolism and multiple layers– transmitted in a way that remained beautiful, intimate, and emotionally evocative for his audience. In that way, he paid proper tribute to his own musical idols: "Brazilian music in the 70s had this quality, writing directly about feelings, love, reflections, beauty, music in a personal/ relatable way, anything that would be truly moving me at the time."
Favoring simplicity and emotional directness, Bernardes found inspiration everywhere: in the collected letters of John Lennon, MPB in the 1970s, the simple act of looking at the phases of the moon from his backyard. Throughout the album, Bernardes strikes a balance between simple and direct verses and the longer, unmetered lines, pointing to the freeform, slowly unfurling wonder of "Ultima Vez" The sweet and direct "BB (Garupa de Moto Amarela)" originated as a Christmas gift to his girlfriend, before Bernardes realized that he was also fond of this "simple and sincere love song."
And then there's the gorgeous arrangements Bernardes himself charted to accentuate his lovely song "Mistificar." Drawn to both lo-fi intimacy and the opulent arrangements of classic Brazilian albums of the late '60s and early '70s, "Misitficar" embodies the themes of the album and the newfound balance that Bernardes found in his own life, somewhere between the overly rational and the mystical. It's a love song perched between romanticism and skepticism. The title of Mil Coisas Invisíveis amplifies this idea of all the unseen forces that make our reality what it is, with Bernardes realizing that "illusion and fantasy and magic are ingredients for life."
---