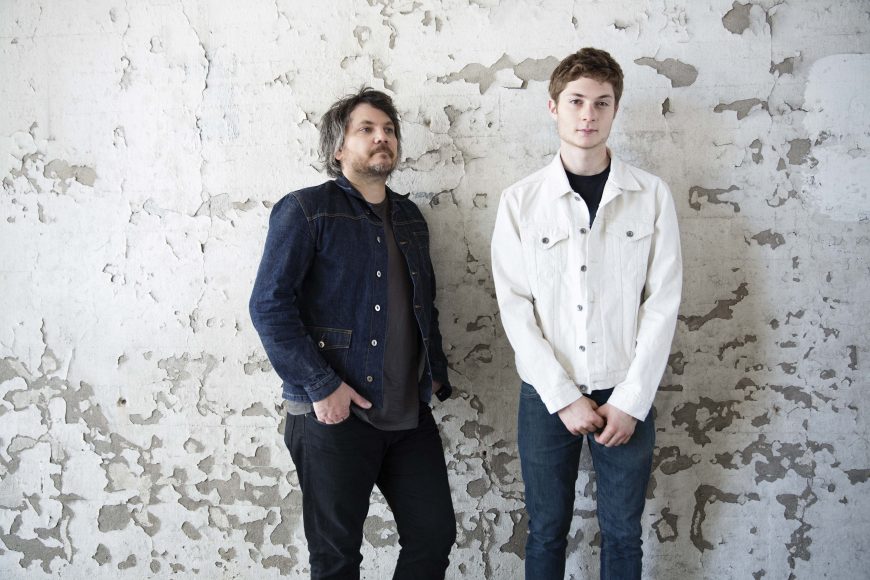 Tweedy
Biography
Jeff Tweedy is "one of the most daring songwriters of his generation" and his band Wilco is "vital, adventurous . . . breaking new stylistic ground with each ambitious and creatively restless album" – Salon.com.
As the founding member and leader of the American rock band Wilco and before that the co-founder of the alt-country band Uncle Tupelo, Jeff Tweedy is one of contemporary American music's most accomplished songwriters, musicians and performers. Since starting Wilco in 1994 Tweedy has written original songs for eight Wilco albums and collaborated with folk singer Billy Bragg to bring musical life to three albums-full of Woody Guthrie-penned lyrics in the Mermaid Avenue series.
His latest project is Tweedy, a musical collaboration with his 18-year-old son and drummer Spencer Tweedy. The father/son duo's debut album is called Sukierae and features 20 songs written by Jeff Tweedy. With Spencer on drums, Jeff handles his usual guitars and vocals, as well as bass and keyboards. Musician Scott McCaughey (R.E.M., The Minus Five, The Baseball Project) lends additional keyboards and backing vocals on Sukierae come courtesy of Jess Wolfe and Holly Laessig of the Brooklyn-band Lucius.
"When I set out to make this record, I imagined it being a solo thing, but not in the sense of one guy strumming an acoustic guitar and singing," Jeff said. "Solo to me meant that I would do everything – write the songs, play all the instruments and sing. But Spencer's been with me from the very beginning demo sessions, playing drums and helping the songs take shape. In that sense, the record is kind of like a solo album performed by a duo."
Tweedy's touring band includes Spencer on drums plus bassist Darin Grey, guitarist Jim Elkington and keyboardist Liam Cunningham.
Also an accomplished and in-demand producer beyond the Wilco and Tweedy realm, Jeff has collaborated twice with soul and gospel legend Mavis Staples. First on her 2010 release You Are Not Alone, and on 2012's One True Vine. Both albums were produced by Jeff and recorded at the Wilco loft and both have garnered widespread critical acclaim.
"One True Vine sounds at once contemporary and true to Staples' lengthy career and history… haunting, beautifully restrained…" – The A.V. Club. "
Best Americana Album in the 53rd Annual Grammy Awards. Jeff Tweedy's producer credits also include The Invisible Way by the Minneapolis trio Low, Wassaic Way by folk-rock duo Sarah Lee Guthrie & Johnny Irion's (co-produced production of Wilco's Jeff Tweedy… mixes triumphant gospel and evocative blues, Guided by the brilliant infusing each with hard-won wisdom" -NPR on You Are Not Alone. The album went on to win with Wilco's Patrick Sansone). Additionally, he's done production work with Austin's psychedelic rockers White Denim.
A touring tour-de-force Tweedy and Wilco have played more than 1,500 concerts worldwide. Wilco also mans the helm at its own Solid Sound Festival at MASS MoCA in The Berkshires in Western Massachusetts – a three-day event blending music, comedy, world-class contemporary art and more.
---