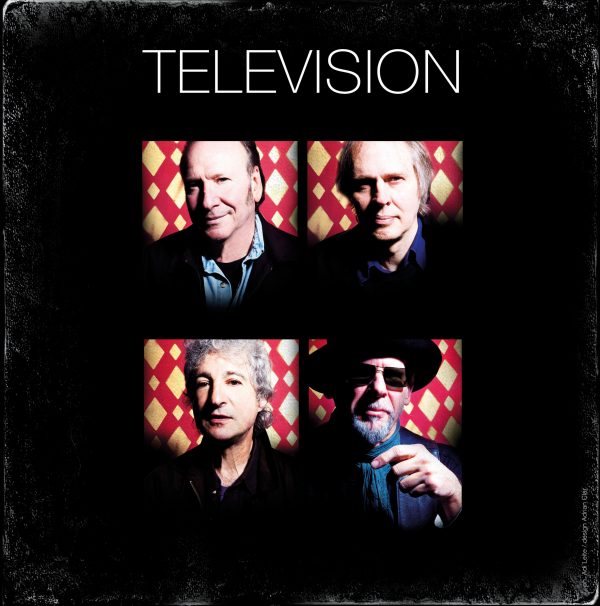 Television
Biography
A dictionary entry for the word "influential" might easily place a picture of Television and stop there. The band has a devout following worldwide and has had a major effect on British post-punk rock as well as American indie rock.
Starting in New York's East Village in 1973, the band, consisting of Tom Verlaine, Richard Hell, Billy Ficca and Richard Lloyd, were at the center of the scene soon to be labeled punk. The band crystalized with the departure of Hell in 1975 and the addition of Fred Smith on Bass.
Television's debut album released in February 1977 Marquee Moon was hailed by critics as one of the most striking and original recording debuts in years. The scissory, cascading guitar lines, the jabbing vocals, and the "psychotic calypso" drumming demonstrated that there was nothing punky or muddled about Television — it has the silvery clarity of a poised knife — and the writers gushed:
"One of the most deliriously exciting debut albums I've ever heard" — Newsday
"An obvious, unashamed classic" — Sounds
"They loom, as the Stravinskys of rock" — N.Y. Daily News
"The most powerful and passionate rock to come out of anywhere…" — Village Voice
"As of this moment, Verlaine is probably the most exciting electric lead guitar player… N.M.E
Roy Trakin wrote in the SoHo Weekly, "forget everything you've heard about Television, forget punk, forget New York, forget CBGB's … hell, forget rock and roll—this is the real item. Recently, critics ranked it number 83 on cable music channel VH1'S list of the 100 Greatest Albums of Rock and Roll, number 128 on Rolling Stone's list of the 500 greatest albums of all time. It was ranked number two on Uncut magazine's 100 Greatest Debut Records, and number 3 on Pitchfork Media's list of the best albums of the 1970s.
Television's second album, Adventure was issued in 1978 and the distinctive guitar work is still evident there, most notably on the tracks "Glory," "Foxhole" and "The Fire.
Various problems within the group led to a breakup later that year, with Verlaine and Lloyd pursuing solo careers.
In 1992 Television reunited to record a self-titled album that was well received by critics, who noted admiringly that the band's trademarks — brilliant guitar work, clever songwriting, and noirish lyrics — were all still in evidence. The reunited band did a world tour in 1993, including show's at the Glastonbury and All Tomorrow's Parties festivals in England.
In 2007, the band announced Richard Lloyd would be amicably leaving the group and guitarist Jimmy Rip, a collaborator on most of Verlaine's solo recordings and tours since 1981, would be taking his place.
2013… 40 years since the bands founding, has seen them more active than anytime in many years. Not only have they have just completed a sold out tour of South America and Asia, there is a new record in the works. Television is back.
---