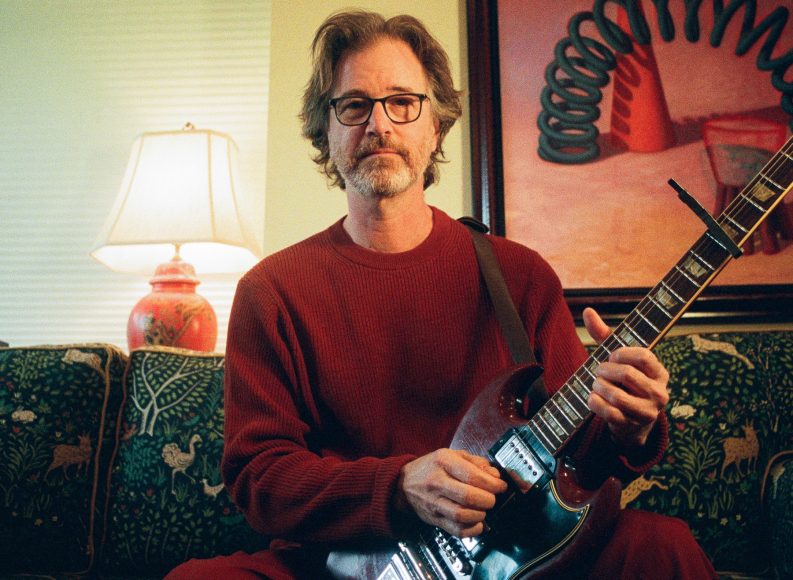 Dan Wilson
Biography
Dan Wilson is a singer, songwriter, musician, producer, and visual artist.
His songwriting resume includes "Closing Time", which he wrote for his band, Semisonic, "Not Ready to Make Nice" (co-written with the Dixie Chicks) and "Someone like You" (co-written with Adele). He earned a Grammy nomination for "Closing Time" (Best Rock Song) and won Grammys for Song of the Year ("Not Ready to Make Nice" in 2007) and Album of the Year (which he won in 2012 as one of the producers of Adele's 21).
In addition to being the leader of Semisonic, Wilson has released several solo recordings, including the 2017 release Re-Covered which also includes a 54-page book of illustrations, session anecdotes and observations about songwriting.
He was also a member of the Minneapolis psychedelic rock band Trip Shakespeare. As a collaborator, Wilson has written with and produced a diverse group of collaborators including Adele, Leon Bridges, Phantogram, Carol King, The Chicks, Pink, Halsey, Ricky Reed, Chris Stapleton, Carole King, Noah Cyrus, Dierks Bentley, Jim James, Ethan Gruska Taylor Swift, John Legend, Mike Posner, and many others.
Dan has also created a unique online series of songwriting and collaboration advice titled Word & Music in Six Seconds. The series can be found on Instagram: #wordsandmusicinsixseconds. In November 2020, Dan released the Words & Music in 6 Seconds deck, a collection of cards written and designed by Dan based on his Instagram series.
---
Video & Press
The NY Times Recommends the "Song Exploder" Episode Featuring Dan Wilson Talking About Semisonic Hit "Closing Time" on Their Podcast Playlist 'To Help Distract You (For The Most Part)'

[New York Times] By Phoebe Lett As you shelter in place or take other measures to help stop the spread of the coronavirus, you may find yourself with silence to fill. And though podcasts are famously calibrated for a commuter's journey, there are plenty out there to help pass the time and calm you at home, […]

5 Rules of Great Songwriting Collabs, According to Teddy Geiger and Semisonic's Dan Wilson

[Vulture] By Charlie Harding and Nate Sloan On Switched on Pop,we talk to songwriters and artists about how they make great songs. Most are written with two or more people in the room. Something we've never done before is pair two of the best songwriters in the business to explain how they create a successful collaboration. Teddy Geiger is a Grammy-nominated songwriter who's […]

Dan Wilson on Lefsetz

Dan Wilson is a songwriter, perfomer, producer and painter! You know him from Semisonic and "Closing Time" and "Secret Smile" as well as "Someone Like You," which he cowrote with Adele, and "Not Ready to Make Nice," which he cowrote with the (Dixie) Chicks, and many more. Listen for personal history, band stories and songwriting […]
---