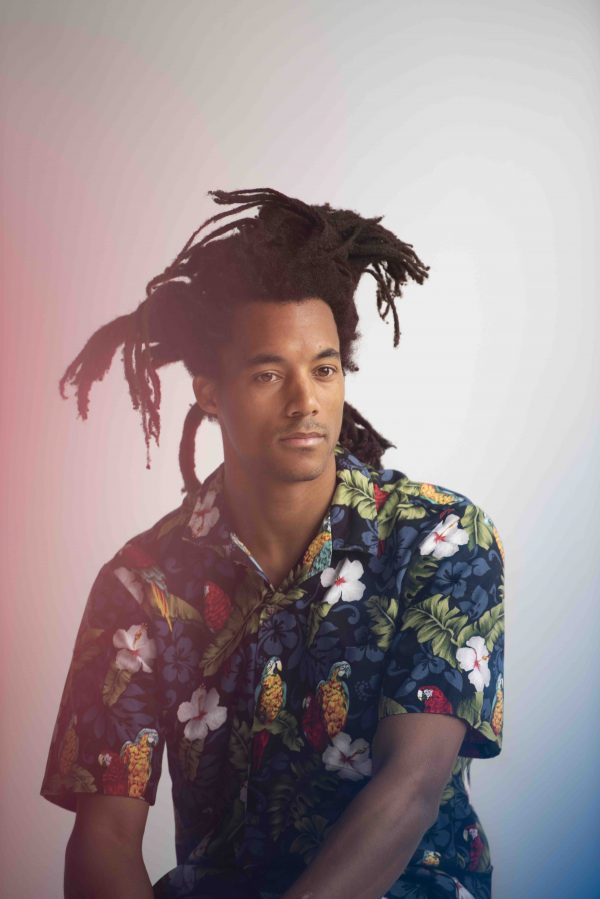 Conner Youngblood
Biography
Nashville resident Conner Youngblood crafts melodies through a wide range of obscure instrumental arrangements. Often centered around a specific place of natural landscape or human connection his songs embody delicate, nuanced moments in nature and the introspection of these moments.
Where many musicians pick their instrument of choice and let it be their primary songwriting vessel, Youngblood finds different instruments allow him to tap into varied parts of his songwriting brain. His debut album 'Cheyenne' features no less than 30 different instruments – a harp, a bass clarinet, a tabla, etc – all of which are played by Youngblood on a record featuring no guests. Instead it's simply him and an engineer he's known and worked with since he first started releasing music back in high school. Though he'll be building up a band to play live, he has before now mimicked the sounds of certain instruments on stage and supported people such as Janelle Monae, Aurora, SOHN and Angus & Julia Stone.
"Listening to music there are certain ways you think are the right ways to create songs, then you realise you can write however you want. Like, 'Oh, I can play bongos, accordion and a guitar' – as long as it sounds good," Youngblood explains of his writing process. Though he initially started out learning clarinet, he's been collecting instruments from a young age, often being gifted a new one for birthday and christmas or seeking out cheap and used rarities from local stores.
The result of this lifelong process of collecting and playing instruments means 'Cheyenne' is a record that's rich in atmospheric, organic sound. Sitting somewhere between the more low-key elements of The Band (who Youngblood wrote a thesis on while studying at Yale), the beautiful melodics of Moses Sumney and the Grammy nominated songwriter Justin Vernon of Bon Iver, this latest collection of songs feel embedded in the fabric of life – Youngblood examines what makes us human, the earth, translating his findings back into music.
For those who may not already be aware, the release of 'Cheyenne' comes off the back of an already illustrative career for Youngblood. Born and raised in Dallas – a city he describes as "a lot of concrete" – Youngblood spent his formative years switching between skateboarding (he had built a half pipe in his backyard), wrestling and playing in local coffee houses. His first few releases – 'Monsters', 'Australia' and 'A Summer Song' – shot immediately to the top end of the Hype Machine chart and clocked up hundreds of thousands of plays and attracted offers from labels in the process.
Though the 13 songs on 'Cheyenne' all have their own story, they each centre around a familiar theme. The record was written over a two year period, during which Youngblood travelled extensively. Lead track, 'The Birds of Finland', is a perfect example of these expeditions, touching on the tonality of these places scattered across the globe. "Travel might be a response to not feeling comfortable to stay in one place too long. I love meeting new people and seeing new terrains," he explains. "With that being said, I do feel like the idea of a home is very important. Otherwise traveling ends up feeling more like drifting."
The response is a record that involves travel, but also the grounding aspects of the people Youngblood has encountered along the way, in particular the women in his life. In essence, 'Cheyenne' – which follows 2016's 'The Generation of Lift' EP – is Youngblood having introspective conversations with himself about the relationships he holds and tying them together with specific places. That doesn't mean these songs are specifically focused around love stories, instead the tracks on this record are about people that "have come and gone, stayed; family and friends; exes; people I like and don't like."
"I've never consciously written about women, but for some reason I felt inclined all of a sudden. And one song led to the next with this album. I usually enjoy writing about places, but this time it was nice to put different people into places," says Youngblood of the writing process. Since he has five siblings, all of whom are sisters, one of these tracks in particular stands out – 'My Brother's Brother' – which was written by Youngblood after a break-up and "wishing I had a brother to talk to about it."
Ultimately, positioned happily between the sincere folk-like melodies of Bob Dylan, the pure sonics of Benjamin Clementine and instrument switching ethos that's reminiscent of Jamie Woon, 'Cheyenne' presents Youngblood an accomplished songwriter. While there are a few distant key figures grounding his sound Conner's music carves out a future narrative that is very much his own with unexpected instrumental parts and obscure melodies a step outside the current landscape.
---