Patti Smith and Her Band main page
Work, Art, and Family: Listen to Patti Smith in conversation with WXPN's Dan Reed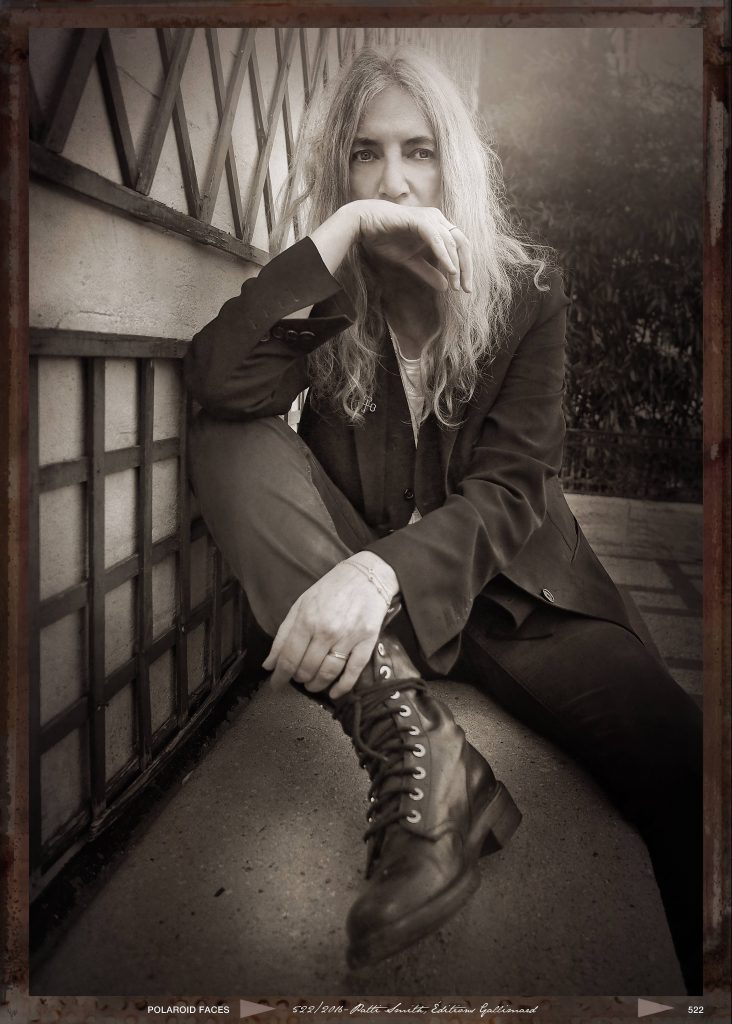 [WXPN]
The rock and roll singer-songwriter icon made a special appearance on Highs In The 70s ahead of her set at XPoNential Music Festival.
Rock legend, celebrated author, and consummate performer Patti Smith is on the road again this year, and will bring a lot of history and experience with her when she comes to the XPoNential Music Festival next month.
Smith's core bandmates have been at her side for practically the entirety of her 45-year career; her band also features the tight-knit bonds of family, with her son playing in her band (and sometimes her daughter as well). In an interview with WXPN's Dan Reed during Highs In The 70s, she spoke about the deep-rooted connections she has with those around her, as well as other nuggets of wisdom: finding joy in everyday life, maintaining a pure work ethic.
We also hear her talk about how she approaches writing new material these days, why she's excited to perform in Camden, and what her relationship is with social media. Listen to the entire conversation below, and get tickets to see Patti Smith live at the Freedom Mortgage Pavilion on September 16th; tickets and information can be found at XPNFest.org.
Patti Smith chats with Dan Reed on WXPN
…on playing onstage with her sons Jackson on guitar and Jesse on piano.
It's so many things. Just in Europe, Jackson was — sometimes he just does things, because he's quite the improviser. I don't know where it comes from, perhaps his father, but he's just amazing to listen to and watch. Both of them are so supportive onstage, they magnify their father, but if they got anything from me, it's taking everything in stride. You have a little mistake or something happens, stay in contact with the people and take it in stride. I feel both of us there, but it's beautiful how they magnify their father.
…on playing with Lenny Kaye and Jay Dee Daugherty for coming up on 50 years.
I'm very lucky because my bass player, who also plays keyboards, I've been working with him for 25 years. And my son is my son. So it's psychic all around. I have great communication with my bass player Tony Shanahan and really depend on him, because he really acts as more the musical director of the band. And Lenny and Jay, we've been together for so long, we know each other's body language, each other's movements. But having Jackson be part of the band — he's just got a plethora of ideas and is so open and gifted that it gives us another dimension. And we only have ten people. Whether we play a small place or for 60,000 people, we have a very small operation, and a very tight-knit operation, and I'm very close with everybody.
…on fitting new songwriting into her life.
I turned 75, and really, one doesn't know how long they have in terms of stamina, ability, and voice. So I was really focused on playing live, and then the pandemic sort of broke into that. But I've been writing songs. I'm not a real prolific songwriter, I've never been a prolific songwriter, but I have work and want to do one more album. And Columbia / Sony has really given me carte blanche; when I'm ready to do an album, I can do one. I just need to step away from performing and writing books, and say we're going to write a record. I think that will be perhaps next year.
…on finding small moments of joy in life.
It's like Proust with his cookie. He tastes the cookie or smells the cookie and he remembers his whole life. A cup of coffee and I can see my mother in the kitchen, my mother looking out the window, having a cup of coffee, my whole childhood. I just find that so many things make me happy: a new book comes out, or I discover a new artist, or nature is particularly beautiful. And I'm actually really excited to play in Camden, I loved Camden when I was young. I'm from South Jersey, and that was the big city. I always like to visit Walt Whitman's grave when we go to Camden. They have a beautiful little cemetery where he's buried. It's part of my young history.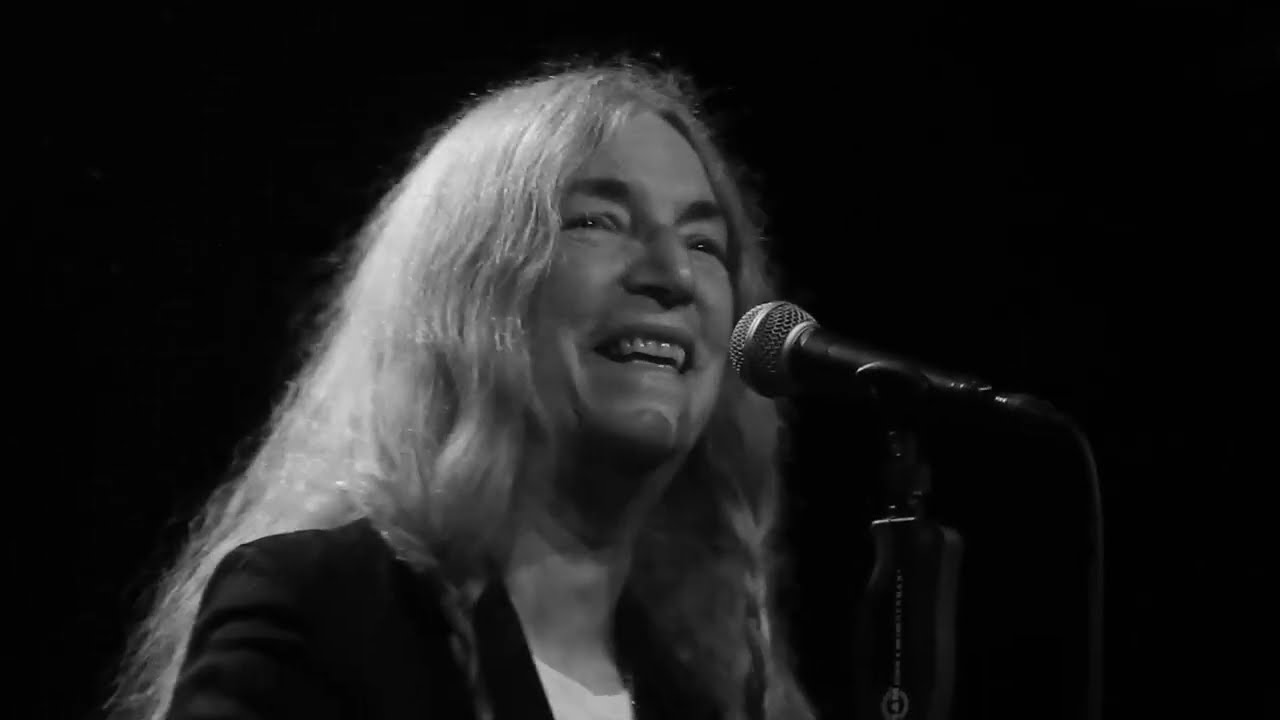 Patti Smith – Live in Amsterdam 2022