Slowdive main page
Slowdive is Making All The Best-of Lists!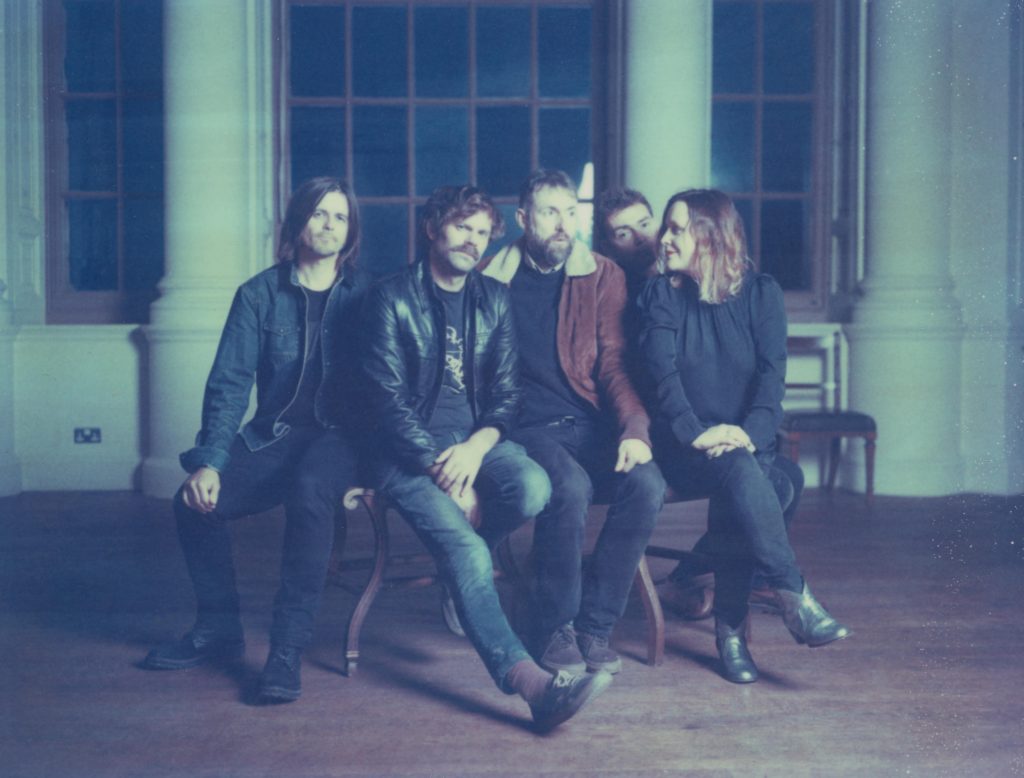 #5, Consequence of Sound, Top 50 Albums
Origin: Reading, United Kingdom
The Gist: Three years after reuniting at Primavera Sound, Slowdive returned with their first studio album in over two decades, channeling all the dream pop wizardry that gave the English shoegazers such a critically acclaimed footprint.
Why It Rules: Reunions are all too often about the memories, but Slowdive insists upon the future — and one that's both mesmerizing and impressionistic. This is the rare late chapter that reads better than everything that came before it.
Essential Tracks: "Star Roving", "Slomo", and "Sugar for the Pill"
–Michael Roffman
Newsweek, 17 Best Albums of 2017
Long-awaited reunion efforts often suck. This one does not. Forty-five seconds into the opening track—a great, shimmering epic called "Slomo"—you can tell you're in very good hands. Long ago, during the early '90s, Slowdive was the dreamiest of shoegaze acts—more ethereal than My Bloody Valentine, more depressive than Ride, better than Lush. On this new, self-titled release, the band justifies that reputation with lush, luxuriating material like "Sugar For The Pill" and the great, slow-building "Go Get It." Shoegaze was dead. Now it's cool again. Why? I don't know. Why are cassette tapes a thing again? —ZS
#8, Pitchfork, 20 Best Rock Albums of 2017
In the two decades since Slowdive's last studio album, shoegaze has been buried, reincarnated, reissued, and reevaluated into oblivion. Yet the band's dreamy, starry-eyed return couldn't help but feel like an event. With its long build-up and immense payoff, Slowdive is a comeback that's equally comforting and captivating, immersing fans in a sound that many have imitated but no one has inhabited quite so beautifully.
#12, PopMatters, 60 Best Albums of 2017
Slowdive's first album in 22 years accomplished a rare feat among reunion records: It moved out of the shadow of the band's legacy without tarnishing it. Slowdive was full of the soaring washes of sound and gorgeous arrangements the quintet were known for. But it was also the culmination of the members' wealth of experiences in other projects over the intervening years. Bandleader Neil Halstead's well-honed knack for songcraft and melody, along with a newly-robust rhythm section, made Slowdive the band's most confident-sounding album to date. This was revisionist history done right, reversing the undeserved critical drubbing Slowdive got in the '90s and taking a bold new step toward a bright, shimmering future. – John Bergstrom
#41, Spin, 50 Best Albums 2017
Shoegaze never really valued eclecticism. In a scene where subtle differences could go unnoticed by an untrained ear, the most important thing was to craft a signature sound that separated your band's style of fuzz from, well, My Bloody Valentine's monster fuzz. But toward the end of Slowdive's original six-year run, singer and guitarist Neil Halstead ditched guitar-driven maximalism and wrote 1995's stripped-down, almost ambient Pygmalion—a frustrating farewell record because it revealed that, unlike so many of their contemporaries, Slowdive had become versatile enough to outlast the mid-'90s shoegaze backlash.
More than two decades later, Slowdive have long ago transcended a long-forgotten backlash. After reuniting on the festival circuit in 2014, the British band took its time constructing the self-titled album that came out in May, and their investment shows: Shoegaze squalls give way to delicate pop bits; "Sugar for the Pill" dares to approach soft-rock territory, and that vulnerability pays off in a stunning remembrance of lost love. Final track "Falling Ashes" is a long, slow, ruminative piano composition that is unprecedented for the band. Along with Twin Peaks, Moonlight's best picture Oscar, and the electoral reckoning of Danica Roem, Slowdive's nearly flawless second act was one of 2017's few auspicious surprises. — JUDY BERMAN
#3, Time Out NY, Best Albums of 2017
The members of Slowdive felt so pigeonholed as a shoegaze band that they disbanded the group in 1995 and formed an entirely new band. More than 20 years later, a self-titled album from a newly-reunited Slowdive picks up where the group left off, with little regard for any purported genre revivals. Though the reverb-drenched guitars and majestic crescendos are still present, it's the gorgeous melodies and thoughtful lyricism that continues to define this English group. When frontman Neil Halstead intones "I wanna see it, I wanna feel it," on the album's penultimate track, it sounds like an acknowledgement of the exhilaration of this unexpected resurgence.—Zach Long