Meat Puppets main page
Paste Magazine 10 New Albums to Stream Today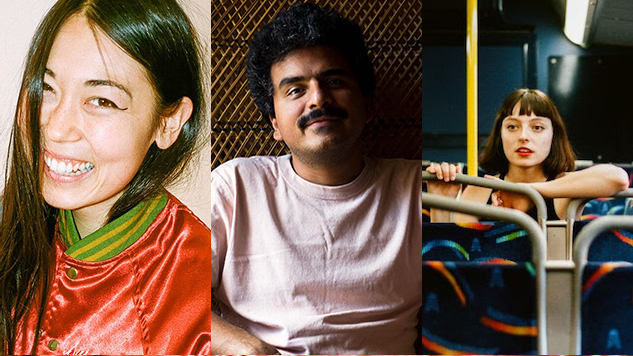 7. Nick Waterhouse, Nick Waterhouse
Acclaimed singer, songwriter and guitarist Nick Waterhouse has returned with his fourth album of wide-eyed retro soul and early rock 'n' roll tunes. His self-titled album is his best yet and hides discerning, world-weary lyrics in an exuberant package of '50s nostalgia.
Listen here.Nick Waterhouse – Welcome to Daytrotter 03/22/201200:00 / 00:08
Ain't There Something That Money Can't Buy
8. SASAMI, SASAMI
L.A.-based songwriter Sasami Ashworth has finally put out her debut album SASAMI after spending years circling the rock world as a touring and studio musician for artists like Cherry Glazerr, Wild Nothing and Vagabon. SASAMI is a mysterious and utterly captivating record, full of witty lyricism and knotty, infectious hooks.
9. Stella Donnelly, Beware of the Dogs
Perth songwriter Stella Donnelly's debut album Beware of the Dogs, one of our most-anticipated releases of the month, is a fearless takedown of all the things that make the world difficult right now, set to the sounds of your favorite contemporary indie artist. "Oh, are you scared of me old man / Or are you scared of what I'll do / You grabbed me with an open hand / The world is grabbing back at you," she sings on opener "Old Man."
10. Townes Van Zandt, Sky Blue
The surviving family of legendary singer-songwriter Townes Van Zandt have put together a posthumous collection of demos and unreleased material to commemorate what would have been his 75th birthday. Sky Blue's 11 tracks include two songs that have never been heard before, along with a cover of the Tom Paxton classic "The Last Thing on My Mind."