Madeline Kenney main page
Madeline Kenney Shares the Origins of New Single 'Double Hearted': Stream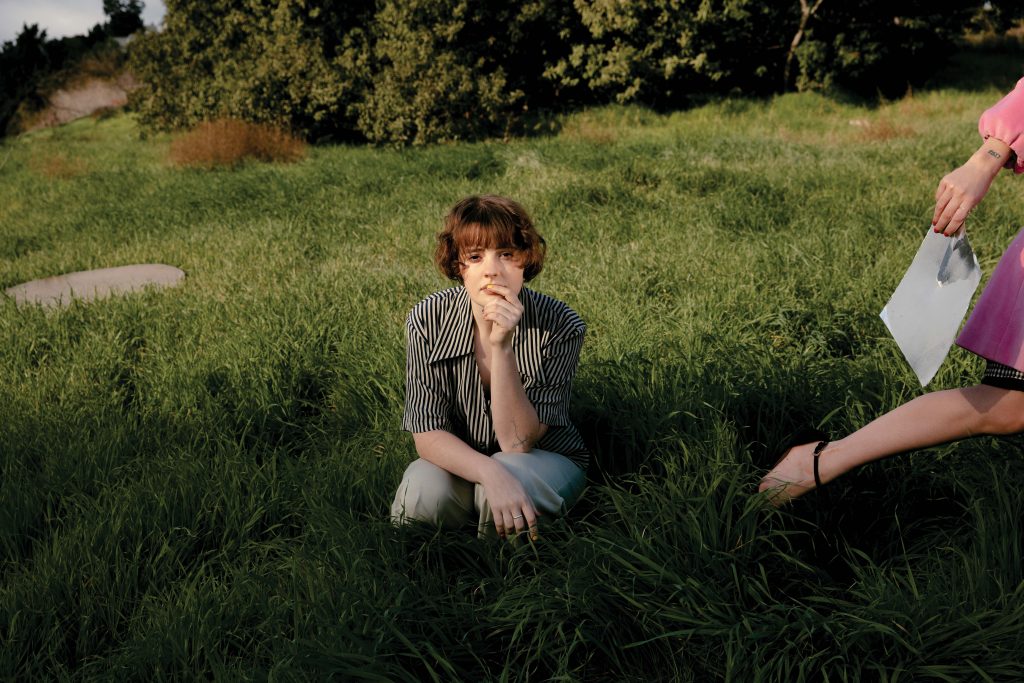 Off her forthcoming Wye Oak-produced album Sucker's Lunch
BY BEN KAYE
In our new music feature Origins, musicians take listeners behind the inspiration behind their latest single. Today, Madeline Kenney reveals the beat behind "Double Hearted".
Next month, Madeline Kenney will return with her third full-length album, Sucker's Lunch. Co-produced by Wye Oak's Jenn Wasner and Andy Stack, the follow-up to 2018's Perfect Shapes will arrive July 31st via Carpark Records. The effort was previously previewed with the semi-title track, "Sucker", and today Kenney has shared another early taste in "Double Hearted".
Like the single before it, "Double Hearted" is deceptive in its delicate composition. The instrumentation feels gentle, yet there's a psychedelic confusion in the guitars and synths, the layering of which begs the listener to tune in closer. Dancing through it all is a somewhat manic marimba, something Kenney had to learn to play specifically for this song.
Take a listen to "Double Hearted" by its accompanying lyric video below. In addition to the song's words, there's also a bit of explanation about its imagery ("The 'garden' in this case represents the author's mind/soul. 'Who let you open the garden?' is simply a nicer way to say, 'Who said you were allowed to take up so much of my time?'"). Fans of fruity gelatin may also want to pay attention for some preparation suggestions.
Pre-orders for Sucker's Lunch are going on now.