Bahamas main page
How Bahamas — a Canadian Indie-Rock Artist — Made One of Nashville's Most Country Albums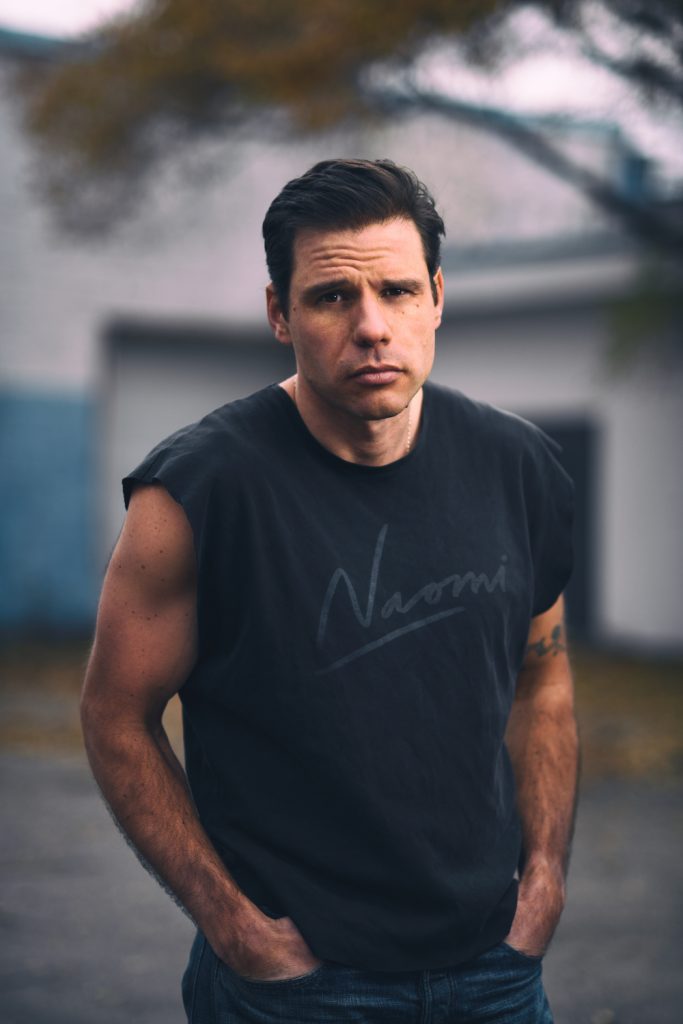 Bootcut is honest-to-goodness country music, with thoughtful lyrics, steel guitar, and even a guest spot by Vince Gill
BY JOSEPH HUDAK
Bahamas' entire aesthetic is one of taking the piss. The Sad Hunk title of his last album, his Zoolander press photos shot at the gym, and even his very stage name suggest he's telling a joke with an awfully long punchline. But on his new album Bootcut, the Canadian creative born Afie Jurvanen couldn't be more genuine. Or as they love to say in country music, "authentic."
Bootcut, as its title implies, is a collection of country-inspired ballads fleshed out with steel guitar, thoughtful lyrics, and a guest spot by Vince Gill. Released today, it's a gorgeous listening experience — and a reminder that the best country music doesn't have to come from Nashville's insulated Music Row. It can also spring from the mind of a droll indie-rock artist living north of the U.S. border.
"Just a Song," Bootcut's first real track (the album opens with a back and forth between Jurvanen and his daughters), finds Bahamas ruminating on how the art of songwriting became too polished and manufactured. "The radio now is just a tourist trap," he sings in a wicked sharp line.
"So much of my time as an artist is trying to gauge how seriously to take something," Jurvanen tells Rolling Stone. "At the end of the chorus, I say, 'Don't polish up what should stay raw/It's just a song.' And what I'm realizing is that the closer I can hew to that philosophy, the happier I am with the outcome and the more open I'm leaving it for the listener to discover."
As for the "tourist trap" jab, he says that's a commentary on the disposable music of popular radio.
"It's just junk food. And junk food is easy to access. We all know it's not very good for you," he says. "When you have poor ingredients, you have to mix them up all together and try to convince people that this is some elevated thing. But if you have a garden, sometimes you pick something fresh and you don't have to do anything to it."
For Bootcut, Jurvanen harvested the most organic of ingredients, allowing left-of-center ideas to freely germinate into songs about divorces and second tries ("Second Time Around"), chasing the rush of an ex-love ("Nothing Blows My Mind"), and a woman making ends meet on OnlyFans ("Gone Girl Gone"). Then he paired his songs with Nashville's finest players, holing up in Sound Emporium studios in October 2022 alongside aces like bassist Dave Roe, pedal steel player Russ Pahl, mandolin great Sam Bush, and Willie Nelson's longtime harmonica sideman, Mickey Raphael.
"It's a pretty incredible position to be in a room full of players who have a quiet confidence. And they all lived in Nashville, so it made sense for me to go down there," Jurvanen says, citing Nelson as one of his chief influences for Bootcut, along with Merle Haggard, Sturgill Simpson, and the neo-traditionalism of Nineties country.
"Guys like the Eagles and Jimmy Buffett and even George Strait too. There's definitely something there that maybe I'm closer to than I really recognize: How do you take those types of recordings — country music and, dare I say, easy listening — and combine them with substantive songwriting to make people feel good?" he says. "I can't say it was that calculated, but it feels like that's where we landed with this album."
Having Gill onboard certainly helped with the "feel good" goal. The track "Working on My Guitar" is a joyous celebration of the instrument, with matter-of-fact lyrics from Jurvanen about his daily woodshedding: "I wake up, fry some eggs, drag the blue jeans across my legs/Then start working on my guitar," he sings in the type of hyper-literal lyricism that he says made him want to record a country album. Then Gill steps in with an instantly identifiable solo, nimble and warm in tone. "When he sent in his solo, I almost drove off the road," Jurvanen says.
With Bootcut now out and kicking in the world, Jurvanen is returning to Nashville where Bahamas will make a pair of debuts: at next week's 2023 AmericanaFest and at the Grand Ole Opry, where he'll share a Wednesday night bill with country stars Jamey Johnson and Lady A.
But despite those two major "firsts," Jurvanen stresses he's not a new artist — just one that's flown mostly under the mainstream. Bootcut, in fact, is his sixth album.
"In some ways, it's a nice position to be in," he says, "but in another way, it's hard to know how to even speak about myself sometimes."
For this album, anyway, he may want to consider "country singer."