Great Lake Swimmers Bring It Back to the Beginning on 'Alone But Not Alone'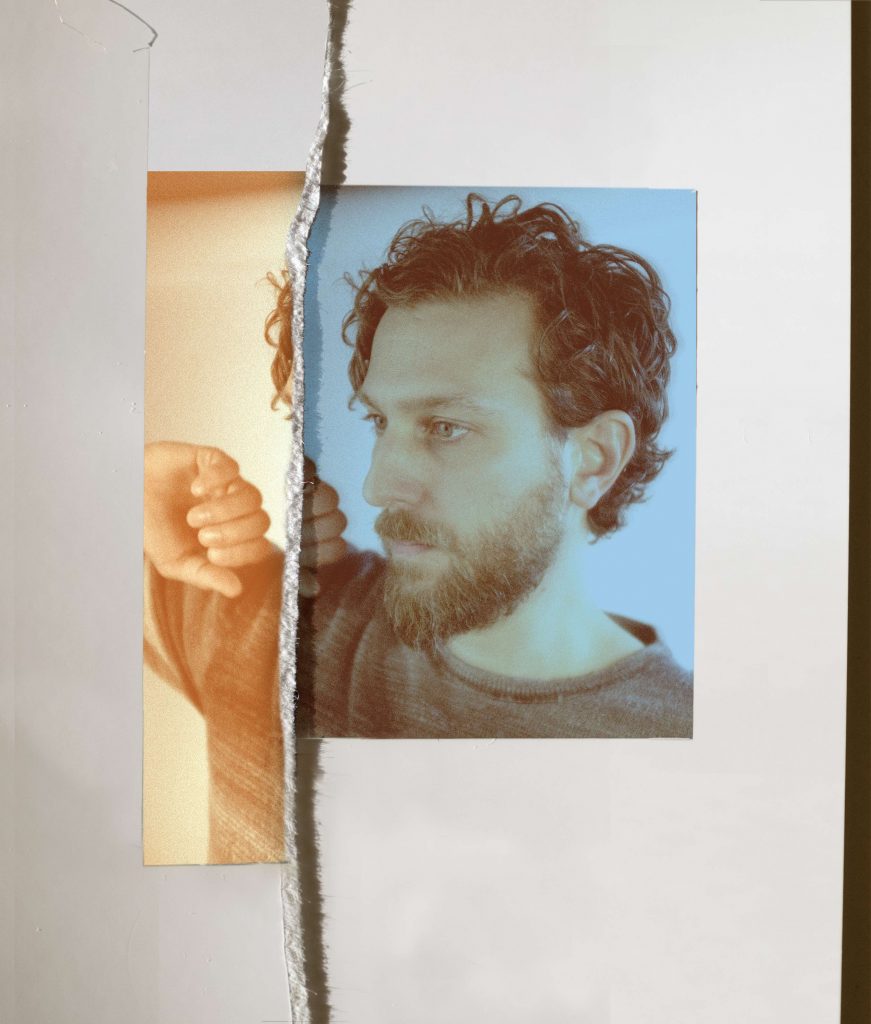 [Noisey]
The Canadian band's newest single from their forthcoming record, 'The Waves, The Wake,' is a breezy 60s inspired track that's more than meets the eye.
By Sarah MacDonald
For their upcoming album, The Waves, The Wake out on August 17, Great Lake Swimmers wanted to take a different approach: strip down and go back to the basics. Frontman Tony Dekker didn't use acoustic guitar and curbed his regular songwriting instincts for something new. That can certainly be heard on the record's single, "Alone But Not Alone."
The video for the track is as simple and seemingly straightforward as the track, which, nevertheless, is far fuller and heavier than on the initial listen. Filmed at the Aeolian Hall in London, Ontario—where the record was also made—the group is centered in the church for what feels like a live session you'd stumble across in the music halls and venues in your own local town. Great Lake Swimmers look almost like the house band that is often tucked away but an absolute staple of the community. The track itself is breezy sounding; simple and a little twangy. But, like all good pop songs, there is more depth below the surface; below the waves.
"'Alone But Not Alone' is a straighter shooter than some of the other tracks on the new album," says Tony Dekker. "We set out to make a breezy, 1960's AM radio inspired kind of thing, with a few twists and turns, because it seemed to be what the song was asking for, in the midst of experimenting with sounds for some of the other new songs.
He continues: "Sometimes it can be easy to find yourself in a crowded place but still feel utterly alone. This song is a reflection on that sense of suffocating connectedness while still feeling disconnected at the same time. In the end it's a pretty lonely place, but there's a resolve to keep an open heart and mind."
Watch the video above and see where you can catch them on tour.
Great Lake Swimmers North American Tour Dates:
7/15 – Los Angeles, CA @ The Federal | Gary Calamar's Mimosa Showcase
7/16 – Los Angeles, CA @ Bardot | School Night Showcase
7/31 – New York, NY @ The Standard Hotel | Standard Sounds Showcase
8/21 – Gravenhurst, ON @ Peter's Players
8/23 – Goshen, IN @ Ignition Garage in
8/24 – Friendship, IN @ Whispering Beard Folk Festival
8/25 – Cleveland, OH @ Beachland Tavern
9/13 – Regina, SK @ The Exchange
9/14 – Saskatoon, SK @ Broadway Theatre
9/15 – Sherwood Park, AB @ Festival Place
9/16 – Calgary, AB @ Festival Hall
9/17 – Nelson, BC @ Spirit Bar
9/20 – Victoria, BC @ Capital Ballroom
9/21 – Vancouver, BC @ Imperial
9/22 – Penticton, BC @ The Dream Café
9/24 – Red Deer, AB @ Bo's Bar
9/26 – Winnipeg, MB @ West End Cultural Centre
9/27 – Thunder Bay, ON @ Crocks
9/29 – Sudbury, ON @ The Townhouse
10/3 – Cambridge, MA @ The Sinclair
10/4 – New York, NY @ The Mercury Lounge
10/5 – Philadelphia, PA @ Johnny Brenda's
10/6 – Washington, DC @ Rock & Roll Hotel
10/9 – Asheville, NC @ The Grey Eagle
10/10 – Louisville, KY @ Zanzabar
10/11 – Newport, KY @ Southgate House
10/12 – Pittsburgh, PA @ Club Café
10/13 – Buffalo, NY @ Buffalo Iron Works
10/19 – Ann Arbor, MI @ The Ark
10/20 – Chicago, IL @ Schubas Tavern
10/21 – St. Paul, MN @ Turf Club
10/24 – Denver, CO @ Ophelia's Electric Soapbox
10/26 – Boise, ID @ The Olympic
10/27 – Portland, OR @ Doug Fir Lounge
10/28 – Seattle, WA @ Tractor Tavern
11/1 – San Francisco, CA @ Swedish American Hall
11/2 – Santa Cruz, CA @ The Catalyst Atrium
11/3 – Los Angeles, CA @ The Echo
11/6 – Phoenix, AZ @ Valley Bar
11/7 – Santa Fe, NM @ Rufina Taproom
11/9 – Kansas City, MO @ Knuckleheads
11/10 – St. Louis, MO @ Off Broadway Nightclub
11/11 – Indianapolis, IN @ Hi-Fi
11/23 – Toronto, ON @ Danforth Music Hall