Feist main page
Feist Can't Help But "Borrow Trouble" on New Song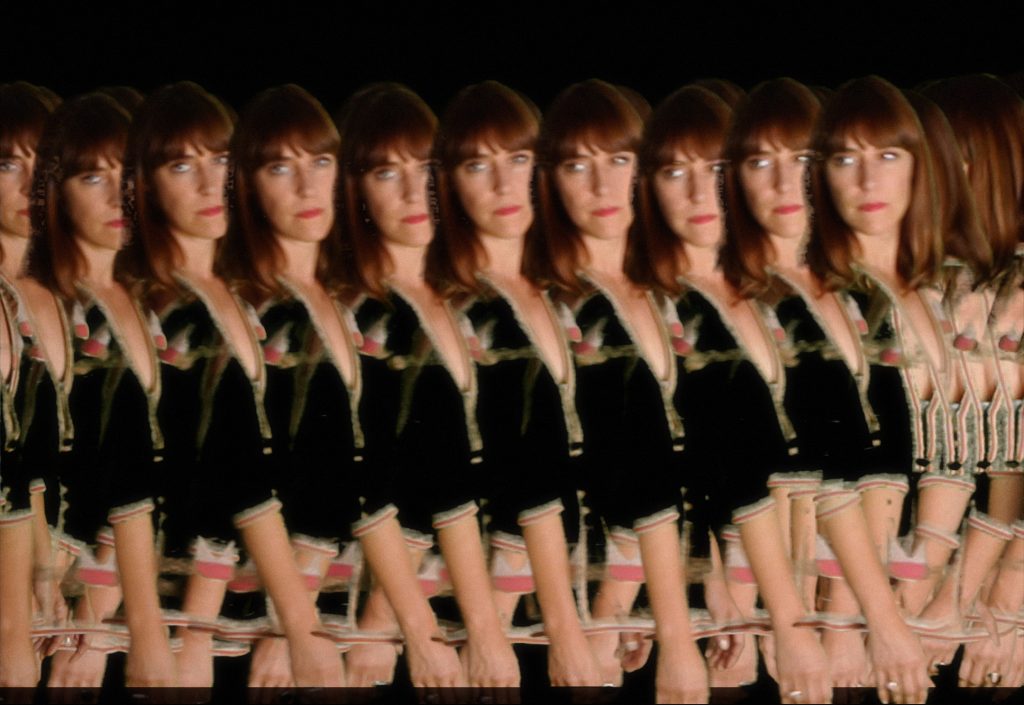 Latest preview from her forthcoming album, Multitudes
Feist has shared her rousing new single, "Borrow Trouble." It arrives ahead of her upcoming sixth studio album, Multitudes, and supporting North American tour (grab tickets here).
On the cathartic "Borrow Trouble," the Canadian musician opens up about her mounting anxieties over a sparse acoustic guitar instrumental that erupts into swelling strings and pounding drums. "It happens at the break of day, before your wits are gathered, even before you are awake," she sings. "Put dissent into your ear, even before your eyes are open the plot has thickened 'round your fear." Toward the end of the track, she lets out a few cleansing screams.
In a statement, Feist spoke about the making of "Borrow Trouble," revealing the track "began as a contemplative acoustic morality tale and shape shifted itself into the sound of trouble itself. It's a mess that holds its own logic. It's the convincing cacophony that thoughts can be. It saws away at you until your overwhelm pops an air supply in the form of another idea, a solution that starts with accepting there's no such thing as perfection."
Feist co-directed the kaleidoscopic music video for "Borrow Trouble" with Mary Rozzi, Colby Richardson, and Heather Goodchild. Watch it below.
Feist's North American tour will be performed in the round with 360-degree immersive sound. Tickets are available now via Stubhub, where orders are 100% guaranteed through Stubhub's FanProtect program.
Multitudes marks the follow-up to 2017's Pleasure and will be out on April 14th. Previously, Feist simultaneously shared three tracks: "Hiding Out in the Open," "In Lightning," and "Love Who We Are Meant To."