Early James main page
Early James Is a Rootsy Throwback in an Uncertain Present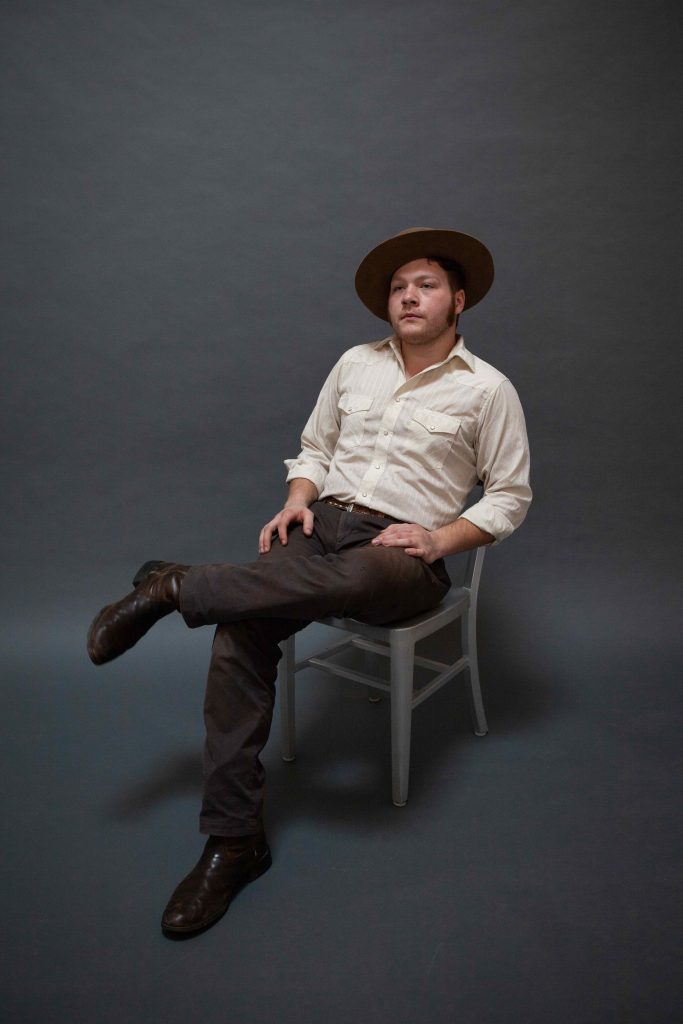 On his debut album for Dan Auerbach's label, the 26-year-old sings about disillusion in styles that glance back to the 1970s and before.
By Jon Pareles
Early James — the Alabama-born singer and songwriter Frederick James Mullis Jr. — just sidles his way into the first song on "Singing for My Supper," his debut album. "Blue Pill Blues" has an instrumental intro that lasts more than a minute, with its riffs bubbling up out of what might be a late-1960s Jefferson Airplane jam, before James starts singing. His first lyrics are, "What's roiling and churning in my poor mind."
He maintains that uneasy, oblique approach throughout the album, presenting himself as both a throwback and a character living in a fraught, uncertain present. Early James is 26, but his music has much older underpinnings, glancing back to the 1970s, the 1960s and before. (In the album's last song, "Dishes in the Dark," he does some ragtimey acoustic-guitar picking.) He's decidedly self-conscious about looking back, but also unapologetic; "Lord knows, I love to borrow/Never stolen, I'll argue that," he sings in "Way of the Dinosaur," which has a chorus that concludes, "Originality up left, and went the way of the dinosaur."
Early James is on the roster of Easy Eye Sound, the studio and label of Dan Auerbach from the Black Keys, who produces albums for both grizzled blues and country survivors and younger musicians, like Yola, who savor retro ways of recording: hand-played and live-sounding, with a professional polish that relies far more on virtuosity than on studio tweaking.
The songs on "Singing for My Supper" have a foundation of vintage instruments — guitars swaying in reverb and tremolo, the steamy tones of a Hammond B3 organ, the self-contained cool of a Wurlitzer electric piano — and arrangements that hark back to the Nashville and California of yesteryear. The drums are steady and understated; steel guitar hovers in the background; mandolin or dobro arrive for rural touches, string sections for reassurance.
But Early James chafes against any comforts the music might provide. His voice sounds tattered and nervous, with a grainy quaver, as if he's looking over his shoulder half the time. His melodies hesitate and evade the beat; his lyrics move via moody free association, not the direct narratives of most Americana.
He often sings about how things go wrong: relationships ("Stockholm Syndrome"), youthful hopes ("High Horse"), a family's luck ("Easter Egg"). In "Gone as a Ghost," a fatalistic country cha-cha, he sings, "It's time that you get gone/Wasting your youth, till your name's on a gravestone." The album's most openly dramatic song is "It Doesn't Matter Now," a film-noir crescendo with more than a hint of Tom Waits; the singer wakes up after a tryst realizing, "You need me like you need another blackout/And I need you like I need another thing to lie about/It's all my fault somehow."
Disillusion fills the songs, without the luxury of nostalgia. In "Clockwork Town," a twangy bolero, the singer revisits a place he used to live, only to reflect, "It sure don't feel like home/Then again, what really does?" Early James (and Auerbach's gang of studio musicians) can look back on a cozy musical past, but it doesn't promise them any clear way forward.
Early James
"Singing for My Supper"
(Easy Eye Sound/Nonesuch)