All Them Witches main page
All Them Witches Prove Themselves Inimitable and Extraordinary on Nothing As The Ideal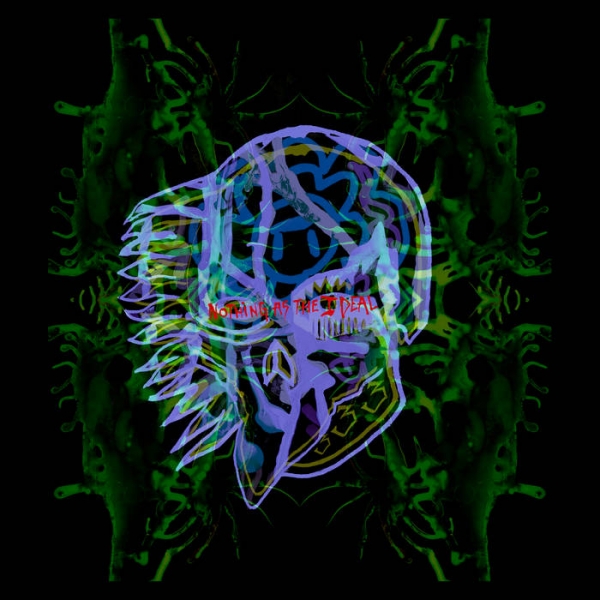 Nothing As The Ideal
All Them Witches
9
Release date: 04 September 2020
All Them Witches have always been a seminal band in the synesthetic world of neo-psychedelia, consistently toting with them a tempestuous style of blues bleeding into hard rock, despite their desire to steer clear of any genre conformation.
On their sixth album Nothing As The Ideal, All Them Witches are emanating the likes of Kyuss and Tool as they enhance their inimitable guitar-led sound on their first studio recording as a trio, all the while connecting to a metaphysical realm in their quieter moments.
Enlisting the help of producer Mikey Allred, who helped finesse the primal and meditative Dying Surfer Meets His Maker, after the band locked themselves in a cabin for a few days to jam until they found inspiration, All Them Witches took to the illustrious Abbey Road Studios in order to create their most devastatingly progressive and expansive oeuvre. Nothing As The Ideal stands as a mercurial magnum opus that is as disparate as it is cohesive in fusing together the enchanting storytelling of Lightning at The Door with the unrelenting cerebral assault of ATW.
Following on from lead single "Saturnine & Iron Jaw" is the disconcerting "Enemy of My Enemy" which sees the most relentless, feral and rapacious guitar riffs that All Them Witches have dared to unleash on the listener. Creating a vortex that nauseatingly grapples at you as the song draws to a close, it quickly becomes apparent that it is nonsensical to believe that the band is without any other tricks up their sleeves from this point onwards – Nothing As The Ideal is a sonic pendulum that oscillates through every element of their back catalogue, and then some.
Throughout the onslaught of their predecessors, "See You Next Fall" and "Lights Out" showcase All Them Witches as masters of inception where a smog-like wall of feedback and reverb subconsciously draws you into an entirely new song, and back again. It's only when you find yourself revelling in the initial feeling and assimilated into entirely new sonic terrain, with no recollection of what has happened to you along the journey, that you realise something was amiss. Parks' swampy bass often ripples along the murky surface as a distant reminder, whilst guitarist Ben McLeod works away at a hypnotic, undulating litany that serves as residue from their mastery in illusion.
Throughout the album are snippets of the live recording process that they explored at Abbey Road Studios, adding to the organic exploration of it all. The beginning of "41" is a clip of a tape reel clicking into action before winding backward into a gargantuan harmonic guitar and bass riff which conjures a searing air of paranoia before erupting into a biting bass line that Tom Araya would be proud of; whilst the muted vocals of "Rats in Ruin" makes it feel as though you're standing in the room with the trio.
After four and a half minutes of melancholy drawling, the guitars are left ringing out in a reverb-soaked lucid dream before you hear the organic timbre of someone ambling around a room. All of a sudden, the guitar amps get switched on and you're watching the assimilation of something nebulous, yet clearly of importance.
Perhaps this is an encapsulation of a band reaching the pinnacle of their recording careers or perhaps it is simply the release of pressure from recording in such a historical place. McLeod's guitar sings out in a rapturous, euphoric purging whilst drummer Robby Staebler solidifies his place as the glue that binds everything together. With each musician being undoubtedly proficient in their craft and able to create with a dynamism that is truly unparalleled, the song further cements the fact that All Them Witches are through and through an extraordinary rock band, and Nothing Is The Ideal is their greatest achievement to date.