Larry Campbell & Teresa Williams main page
ALBUM REVIEW: Larry Campbell and Teresa Williams Electrify on 'Live at Levon's!'
[No Depression]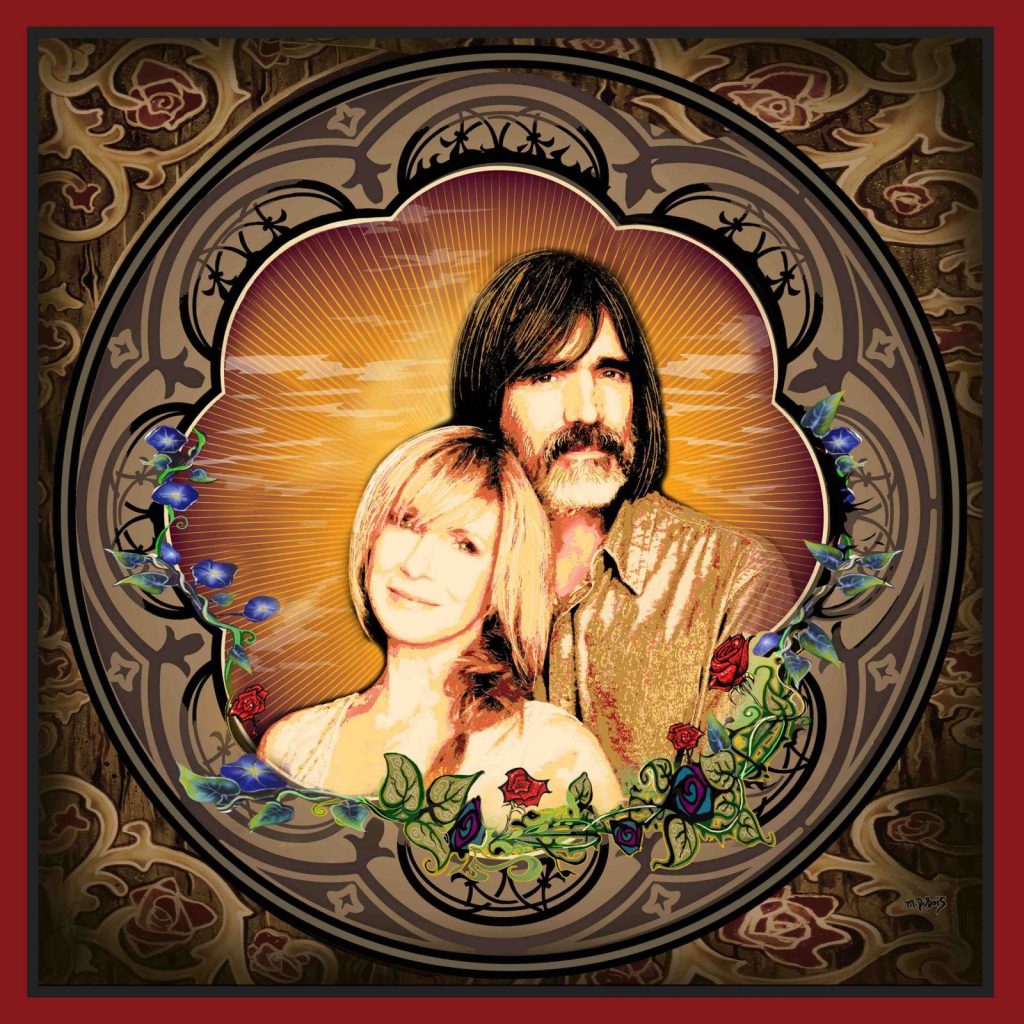 Larry Campbell and Teresa Williams' live shows transport listeners to another realm. Campbell creates a multilayered sonic atmosphere with his never-miss-a-note, emotionally freighted guitar playing while Williams' soaring vocals lift listeners and can turn tender in a moment. Live at Levons!, recorded Sept. 20 and 21, 2019, at Levon Helm Studios in Woodstock, New York, captures the energy and spirit of the husband-and-wife duo's live performances. They're joined by longtime friends Justin Guip on drums and percussion, Jesse Murphy on bass and tuba, and Brian Mitchell on keyboards, accordion, and harmonica.
In their live performances, Campbell and Williams often blast the audience into the sonic stratosphere on their opening numbers, and they do so here with a rollicking, jumping New Orleans Mardi Gras version of Rev. Gary Davis' "Let Us Get Together." Every musician gets the chance to stretch out on the instrumental bridge, with Mitchell's brassy harmonica playing call and response to Murphy's oompahing tuba. The crowd is singing along with the band by the song's final choruses, with Williams encouraging them to join in as her vocals climb higher and higher.
The album showcases the duo's wide artistic range. On the funky original "Surrender to Love," Mitchell adds a Stax soul flair with his B3 and electric piano keys as a foundation to Campbell's romping funk psychedelic guitar licks. The instrumental bridge on this song alone is worth the price of admission; it's as if Billy Preston walked on stage to join Campbell as he runs the frets from crunchy Memphis notes to Moby Grape riffs. The cover of Milton Kabak's and Louis Primo's "Yeah, Yeah, Yeah" is a jazz jumper with Williams showcasing her scat singing, while the Campbell and Jorma Kaukonen original "Angel of Darkness" is a straight-ahead rocker.
Williams turns in a tender, wistful vocal on a cover of John Sebastian's "Darling Be Home Soon," and the duo animates the old bluegrass country number by A.P. Carter and Flatt and Scruggs, "I Ain't Gonna Work Tomorrow," with an electrifying, rollicking rock vibe. Campbell and Williams deliver an unhurried, soulful version of "When I Stop Loving You," which Campbell co-wrote with Stax great William Bell.
For fans of Larry Campbell and Teresa Williams, Live at Levon's! captures the intimacy and spirit of their live shows. For those unfamiliar with Campbell and Williams, the album serves as a great introduction to the high level of musicianship of this first couple of Americana music.
Larry Campbell and Teresa Williams' Live at Levon's! is out Feb. 3 via Royal Potato Family.