A.O. Gerber main page
A.O. Gerber Announces Second Album With New Single "Hunger"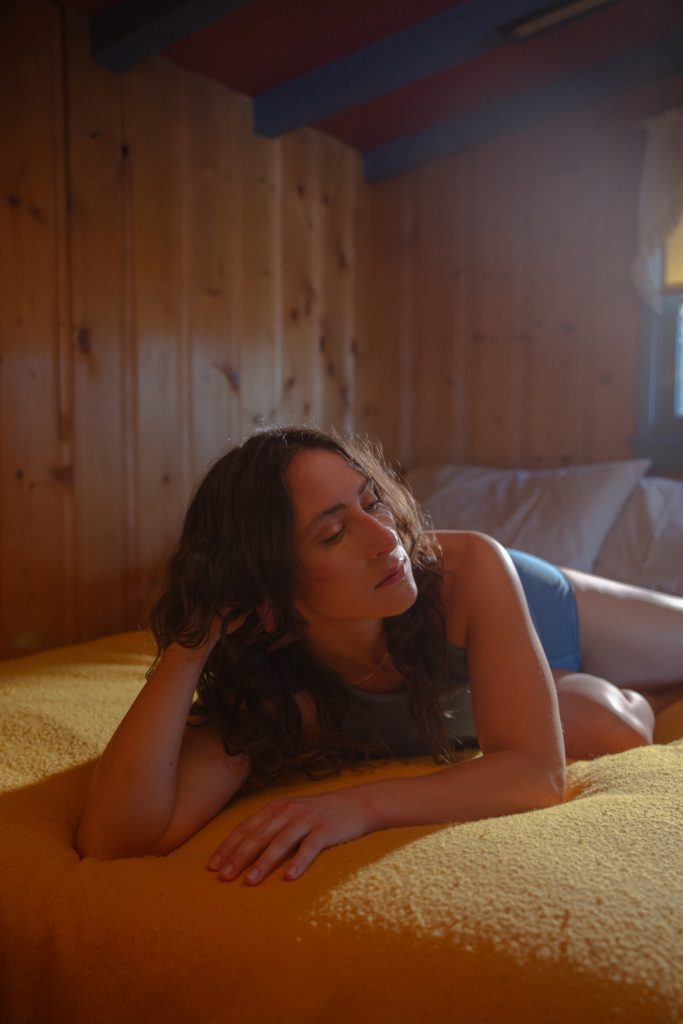 LA-based musician A.O. Gerber has announced her second album Meet Me At The Gloaming, and has released new single "Hunger" to accompany the news.
"Hunger" lands with a Vivian Wolfson-directed video, and will appear on her second album with April's "Looking For The Right Things".
"This song sort of wrote itself in the midst of a really devastating fire season in LA," A.O. Gerber explains. "I'd been thinking a lot about the opposing forces of desire and negation, all the different ways we both consume and restrict as individuals and as a culture. I've spent so much of my life vacillating between these polarities, making myself small physically and spiritually. I haven't always had the ability to critique that impulse in myself but it felt good to do that here."https://www.youtube.com/embed/sfU06t4UBZc
Meet Me At The Gloaming will follow her 2020 debut album Another Place To Need, and is co-produced by A.O. Gerber with Madeline Kenney.
A.O. Gerber says of the record, "I was thinking about how damaging it can be to exist in that binary space of good and evil. When we see everything in either/or's, we lose the nuance and complexity that make life rich enough to be worth living."
Tracklist:
Disciple Song
Walk In The Dark
Looking For The Right Things
You Got It Right
Mount Washington Phone Company
Hunger
For
Just As A Child
Noon Of Love
PFS
What Are You Reading?
Only Mystery
"Hunger" is out now. A.O. Gerber's Meet Me At The Gloaming album will land via Hand In Hive and Father / Daughter Records on 14 October, and is available to pre-order now. She'll play London's Folklore on 16 November. Tickets go on sale tomorrow (27 July) at 10am BST via aogerber.com.