Why Bonnie main page
Why Bonnie Finds New Clarity on the Dreamy 'Voice Box'
It's the Austin band's debut single for Fat Possum Records.
Blair Howerton, the lead singer of Austin, TX band Why Bonnie, counters even her most dazed, romantic melodies with dark, heavily-shaded countermelodies. Her band's songs, dreamy and immediate rock songs in the style of, say, Alvvays or TOPS, are arresting because of this constant push-pull; each track is like a Sisyphean walk towards dream-pop heaven. "Voice Box," the band's beautiful debut for Fat Possum Records, premiering above, adds new clarity to the band's sound, finding Howerton grappling with the eternal double-bind of feeling an urgency to speak out about something but not knowing how to. It's taken from the Voice Box EP, due out April 10 and available to pre-order here.
"I can't control myself, take my voice box out, I don't wanna yell," she sings on the song's bridge, the layers of processing that coat her voice a potent metaphor for all the mechanisms that stop people from asserting themselves. "'Voice Box' is about the societal pressure to silence yourself, and the frustration and self doubt that comes with battling sexism," Howerton tells The FADER of the song via email. "The video highlights the rift between reality and what is expected of you." Listen to "Voice Box" above.
Why Bonnie U.S. tour dates
March 17-21 – Austin, TX @ SXSW
March 23 – Phoenix, AZ @ Rebel Lounge *
March 25 – Los Angeles, CA @ The Echo *
March 26 – San Francisco, CA @ Bottom of the Hill *
March 28 – Seattle, WA @ Barboza *
March 29 – Portland, OR @ Doug Fir Lounge *
March 31 – Salt Lake City, UT @ Kilby Court *
April 2 – Denver, CO @ Larimer Lounge *
April 3 – Omaha, NE @ (drips)
April 4 – Iowa City, IA: Mission Creek Festival
April 6 – Minneapolis, MN @ 7th Street Entry *
April 7 – Chicago, IL @ Schubas *
April 8 – Cleveland, OH @ Mahall's *
April 10 – Brooklyn, NYC @ Elsewhere Zone 1
April 13 – Asheville, NC @ The Mothlight
April 14 – Oxford, MS @ Proud Larry's
April 16 – Houston, TX @ White Oak Music Hall (Upstairs)
April 17 – Austin, TX @ Mohawk Indoors
April 18 – Dallas, TX @ Ruins
April 21 – Bloomington, IN @ The Bishop Bar
April 22 – Cincinnati, OH @ MOTR Pub
April 23 – Detroit, MI @ Sanctuary #
April 24 – Toronto, CA @ Baby G #
April 25 – Montreal, QU @ Brasserie #
April 27 – Allston, MA @ O'Brien's Pub
April 28 – Philadelphia, PA @ Boot & Saddle #
April 29 – Washington, DC @ Pie Shop #
April 30 – Richmond, VA @ Richmond Music Hall #
May 1 – Carrboro, NC @ Cat's Cradle (Back Room) #
May 2 – Atlanta, GA @ Drunken Unicorn #
May 3 – Nashville, TN @ DRKMTTR #

^ = Nada Surf
* = Squirrel Flower
# – Kevin Kratuer
Why Bonnie – Voice Box EP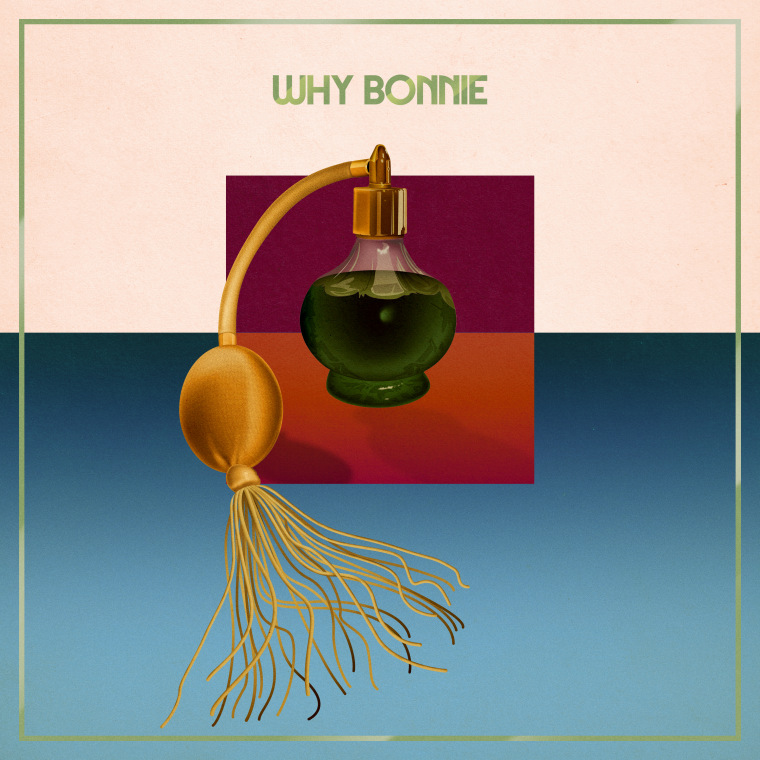 1. Bury Me
2. Voice Box
3. Athlete
4. Jetplane
5. No Caves