Nataly Dawn main page
Pomplamoose's Nataly Dawn Set to Release Second Solo LP 'Haze' October 29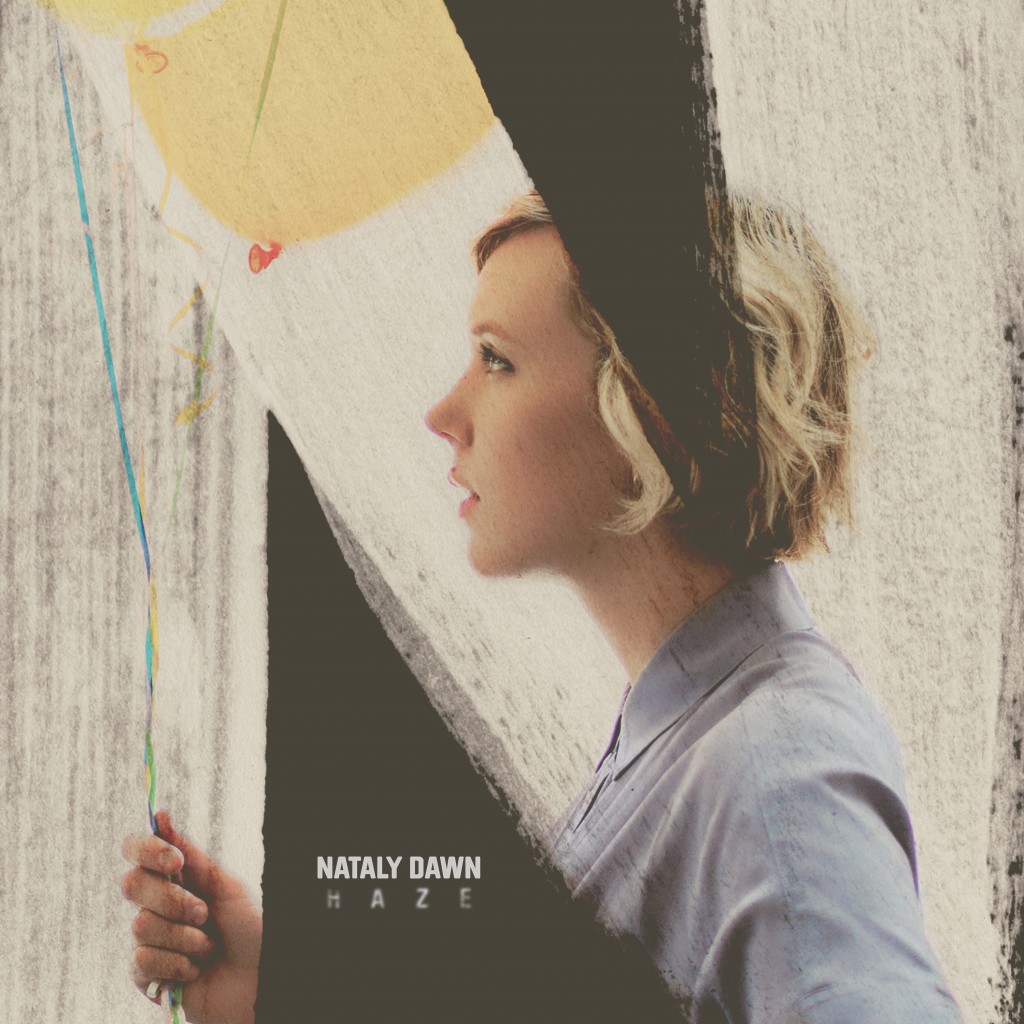 NEW VIDEO FOR TRACK "CALL YOUR LOVE" STREAMING NOW
SELECT TOUR DATES CONFIRMED
Nataly Dawn—also known as one half of the duo Pomplamoose, whose songs and videos have amassed nearly 115 million views on YouTube with over 450,000 subscribers to their channel—is set to release her sophomore solo album, Haze, on October 29. Her new video for the track "Call Your Love," featuring dancer/choreographer Soul Nubian, is streaming now and may be viewed and shared HERE. Dawn will also play select tour dates in celebration of the album's release. See below for details.
Produced by Dawn and mixed by Beau Sorrenson (Death Cab for Cutie, Bob Mould, Superchunk) Haze was recorded in the Northern California home studio she shares with longtime partner (now husband) and other half of Pomplamoose, Jack Conte. The LP contrasts barebones guitar-vocal tracks with synth ballads, all featuring Dawn's trademark melodies and gritty lyrics where she picks apart her evangelical upbringing and other relationships-gone-bad.
"I called the album Haze because that was my general state when I was writing these songs," she says, "It's that feeling of 'walking around in a haze.' The uncertainty that comes when a chapter of your life ends abruptly, and you're not quite sure what's happened. It also relates to the idea of being hazed: put through some strange and often cruel rite of passage." She compares the process of writing the record to "doing an autopsy," saying, "It's a pretty gruesome process, but it's the only way to know what happened…what is happening. It's really no fun at all finding out what's underneath! But it's the only way to move ahead. So you dig and you pry and you try to get to the bottom of it, with the hope that maybe someday it will help somebody else figure out their shit too."
The album marks a return to Dawn's home-studio roots following her widely praised 2013 solo debut How I Knew Her, which was recorded at Sonoma's Prairie Sun Studios following a successful six-figure Kickstarter campaign. NPR's "All Things Considered" said that the album "retains a lot of [Pomplamoose's] whimsy and charm, but the music reveals a side of the singer that Pomplamoose fans might not have known was there," while TIME Magazine called it "an eclectic folk rock-ish album of probing, poignant songs" and The Chicago Tribune described it as "a collection of self-penned, introspective, semiautobiographical songs, sung in a voice that is strong yet intimate, alternately confessional and conversational." Mojo, Independent on Sunday and The Daily Telegraph in the U.K. all gave the album four stars.
Dawn now funds her work—including Haze—through Patreon, an ongoing crowdfunding site for artists that Conte co-founded in 2013. Instead of funding one large project, as was the case with How I Knew Her, Dawn's "patrons" now support each individual video or song that she releases. She averages two music videos per month and her patronage has reached $7,000 per video. All 1250+ of her patrons' names will be printed on the physical Haze LP.
The daughter of missionaries, Dawn spent much of her childhood in Europe where she attended Lyçées Français in France and Belgium before returning to the U.S. to study art and French literature at Stanford University. It was there that she met Conte and formed Pomplamoose. In 2010 the band released its first compilation of original songs with lyrics by Dawn titled Pomplamoose VideoSongs, as well as an album of covers aptly named Tribute to Famous People. That same year, the duo released The Holiday EP as an incentive for a charity book drive, raising more than $130,000 in books for the Richmond, CA school system.
HAZE TRACK LIST
1. I Could Lose
2. Haze
3. Orchid
4. The Audience
5. For The Record
6. Maybe If
7. Old Friend
8. Call Your Love
9. Waiting Room
10. Amen
NATALY DAWN LIVE
October 12—Detroit, MI—Larimer Lounge
November 10—Los Angeles, CA—The Hotel Café
November 15—San Francisco, CA—The Chapel
November 18—Portland, OR—The Old Church
November 19—Seattle, WA—Barboza
For more information, please contact
Chris Schimpf, Joe Cohen or Krista Williams at Sacks & Co., 212.741.1000, chris.schimpf@sacksco.com, joe.cohen@sacksco.com or krista@sacksco.com.