Foxygen main page
Foxygen Veer From Bonkers to Bizarre at London KOKO Gig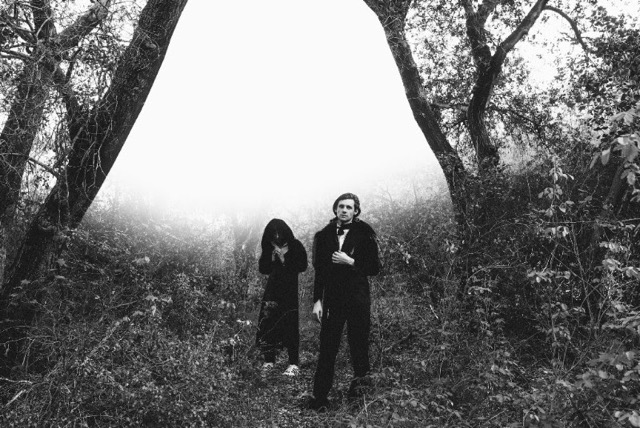 [DIY Mag]
When Foxygen announced their 'Farewell Tour' in 2015, it seemed more likely that the band were up to their old tricks than actually considering splitting up. But with the two-year hiatus that followed, the future seemed uncertain for the duo. Against all odds, the LA psych-pop outfit have emerged this year with a brand new, critically-acclaimed album and a small army of musicians in tow. Tonight, they make their triumphant live return in the appropriately lavish setting of KOKO.
While mop-haired openers Proper Ornaments build-up through a set of stomping, harmony-stacked tunes before climaxing at a blistering 10-minute jam, Foxygen waste no time in erupting straight onto the stage. Second-in-command Jonathan Rado leads the 7-piece band as they batter their way through a frenzy of time changes and dynamics, while frontman Sam France struts about in leather flares and sunglasses – showing off his best Mick Jagger impersonation. From the mic-stand tricks to the regular pauses to strike a pose, the crowd lap up his every movement.
The sweet amble of 'San Francisco' kicks off a set frontloaded with the band's hits, but when it's time for Sam to step up to the mic it becomes apparent his vocals aren't as powerful as his showmanship. However, it's only a minor detail in the chaos that ensues, and is quickly forgotten when the crowd are swept up in the runaway pace of 'Shuggie'. It's ABBA-influenced 'Avalon' that proves to be the highlight, Sam and the backing singer breaking into a choreographed routine of saluting, strutting and shimmying. It's exactly the kind of raucous fun that the band are renowned for.
"I didn't quite get England when we first came here in 2012, I didn't like it. But, I love it now!" he reassures the audience. Ironically, the comment serves an introduction to the haphazard 'America', which takes the set from bonkers to absolutely bizarre. He aborts the Jaggerisms to wail eccentrically over clattering dissonance, before bounding off the stage to make a costume change. Despite the show taking a turn for Broadway, there's very little Sam can't pull off as entertaining. In little over an hour the pair pack in enough moments to convince fans that they're in it for the long-haul. If any doubt remains as to the future of Foxygen, tonight is proof that they're only just getting started.
A brief Q&A with Foxygen's Jonathan Rado
New album 'Hang' channels the theatricality of Broadway musicals and show tunes. What was inspiring you there?
"The ambitiousness of the compositions. Big, bold melodies. We're always trying to make albums that stand outside of time."
What other stuff was influencing you this time round?
"[70s rock opera fans] ELO weren't a direct influence (maybe those strings in the beginning of 'Follow The Leader' are a little nod), but I think Jeff Lynne had a similar aim to do a 1930's thing with hyped rock production. Kenneth Anger's 'Hollywood Babylon' was always around in the studio for inspiration. Lots of great pictures and stories in there. Also, the movie 'Knight of Cups' by Terrance Malick."
Each phase of Foxygen seems very distinct. What universe are you trying to create on 'Hang'?
"We're always trying to change it up. We were definitely trying to create a world outside of time, but there are a few character pieces like the song 'Mrs. Adams' which is maybe about a Warren Zevon-type serial killer roaming Los Angeles. There are certain themes, for sure: death, LA… but no 'story'."
A few years back, it seemed like being in Foxygen was a pretty volatile gig. Are things more stable now?
"We weren't a very good live band – we couldn't really play the songs from 'We Are The 21st Century Ambassadors Of Peace and Magic' live and I think that kinda fueled the unpredictability of the show. And then we'd also play that up because, why not? But once we got a great band going, the shows became a lot easier."