Exclusive Video Premiere of 'Is This Danger' From the Infectious new Bombadil Album 'Fences'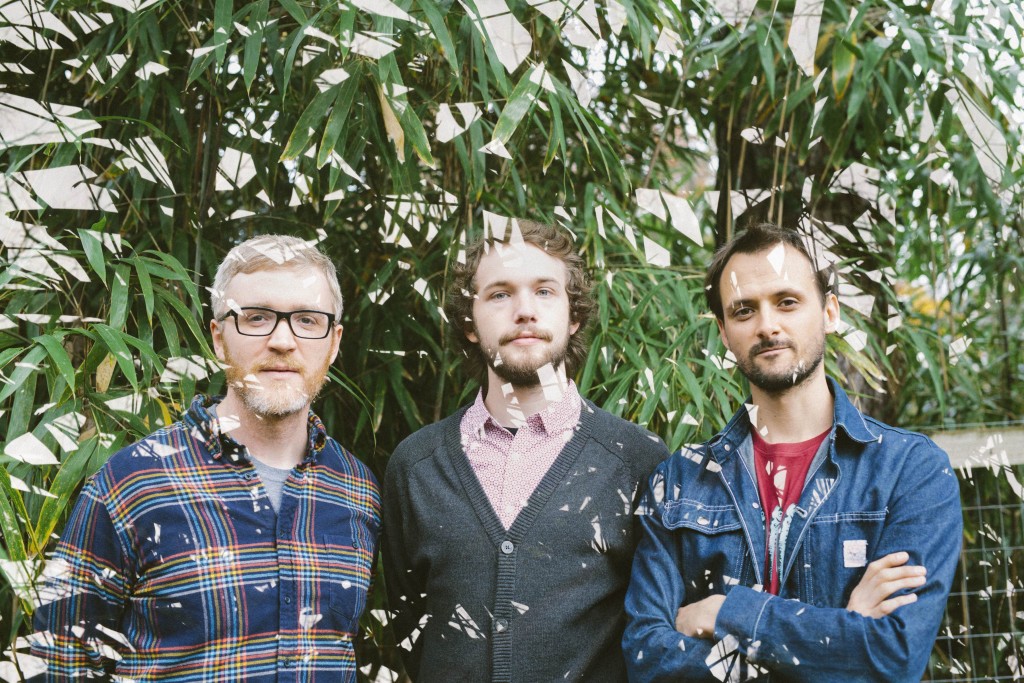 By Tanya D. Marsh
It can be intimidating to discover a band more than a decade into their development. Although Bombadil was founded in 2004 and released its first full-length album in 2008, music lovers who discover the band through their new release Fences (2017) will have a similar experience to long-time Bombadil fans. Fences is a significant departure for the band, a musically and lyrically sophisticated effort that simultaneously brings to mind Simon & Garfunkel, They Might Be Giants, and The Lumineers.
"To me," member James Phillips explained in a letter to listeners introducing the album, "Fences represents the journey of the last two years. It is the discovery of a group voice, the willingness to explore collaboration between old friends, and an openness to let new voices into the fold. It is something I am proud to have been a part of and am excited to share with the world. To me, it is an example of the power and positivity of collaboration, of a group of human beings working diligently on a shared vision."
Bombadil had to discover a group voice after years of touring and recording because of significant changes to the band lineup in recent years. The band was formed in early 2004 after guitarist Bryan Rahija and bassist Daniel Michalak, both students at Duke University, participated in the same study abroad program in Bolivia. They began playing together while in South America and when they returned to the United States, they recruited Daniel's brother John Michalak on drums and Stuart Robinson on piano. Bombadil opened for The Avett Brothers at a December 2005 show at the University of North Carolina and Avett manager Dolph Ramseur signed them to his label. Bombadil's first EP was released in May 2006. John Michalak left the band to attend medical school and was replaced by James Phillips in the fall of 2007. The band released their first full-length album, A Buzz, A Buzz in 2008, their second, Tarpits and Canyonlands, in 2009, their third, All That the Rain Promises in 2011, and their fourth, Metrics of Affection in 2014. After recording Metrics of Affection, founding member Bryan Rahija left the band to attend business school. The remaining members of the band released Hold On in 2015. Shortly thereafter, Stuart Robinson left the band.
What had long been a four-member band was thus reduced to two—Daniel Michalak and James Phillips. "It was a time for soul searching," James Phillips explains. "A duo of a bassist and drummer did not feel like a band. Moving forward seemed daunting, but we both felt like there was more to say with the band. We wanted to make music. So we began simply by making some."
"In July 2015," James relates, "Stacy Harden sent me an email inquiring if we needed a musician. In his audition, he played through songs like he had been in the band all along. He even knew the harmonies. He had grown up a fan of the band, singing along in the car. In October, Stacy and I drove our equipment across the country for a West Coast tour in a four-day sprint and listened to every song the Beatles recorded. His easy-going spirit was infectious, his presence made the band more fun and more inspiring. We had found our man."
Fences was recorded by the most recent iteration of Bombadil—James Phillips, Daniel Michalak, and Stacey Harden—over 12 days at Tiny Telephone in San Francisco and produced by John Vanderslice. (Bryan Rahija contributed guitar tracks to the album although he no longer tours with the band.) James describes the recording process as easy, fast, and fun. "We used only analog equipment, recording to tape through high-end vintage equipment. … The recordings were all first takes, new ideas were quickly embraced, mistakes were left alone as intention, very little artificial reverb was used but John's concrete echo chamber was used extensively. We hoped to catch lightning in a bottle and I think that we did."
I have to agree. I came to Fences without knowing any of Bombadil's history or their existing discography. Unburdened by the band's historical context, I experienced it as a thoughtful, sophisticated, joyful, and engaging album.
I immediately thought of They Might Be Giants and the Violent Femmes when I heard the opening lines of the first track, "What's So Great About You." The song begins: "the thing about you / only you think you're special / what's a person to do / when there's no room on the pedestal / what's so great about you." Those lyrics may seem a little harsh, but they are presented in such a lovely song that the sting is muted.
Those musical references were reinforced by the jaunty "Math and Love" which includes the refrain "math is just like our love / for each equation / 2=1 / isometry is a true sum / divide us multiply us / the image is the same beside us / 2=1." (I'll confess I had to look up what "isometry" means.)
But while I enjoyed those songs, the album really hit its stride for me with the song "Perfect." "Don't be afraid of the work to do / and i would kiss you / and you would like that / and you said, and you said, you said everything was perfect." The harmonies are simultaneously simple and soaring.
This harmonic magic can also be heard on "Is This Danger," the second-to-the-last track. Listen for yourself—Bombadil has kindly shared the exclusive preview of the video for "Is This Danger" with us.
For me, there are two additional stand-out tracks. "Long Life" which begins: "i was born on a Wednesday / don't yet know when i'll die / you know the thought it terrifies me / so i just have one plea / i want a long life / yeah a long life / a long life for you and me." It is the kind of rare song that is so instantly captivating that I put it on repeat until I learn the lyrics and the harmonies.
The second stand-out track is "No Snow in the Valley" with the delicate and powerful harmonies on the refrain: "and if you wanted it so badly / i would listen close / i would make the most / but sadly i don't think it's so."
I hesitate to draw attention to any particular tracks because Fences is an album in the best sense—the whole is more than the sum of its parts and is best experienced by listening to the entire album, preferably again and again. The bottom line is that Bombadil promises in "I Could Make You So Happy" — "i would tear down all the walls i would do anything at all to make you so happy"—and this joyful album delivers. This is infectious, sweet, addictive folk-pop.
Fences is available as a digital album, CD, or on vinyl through the band's website. It is also available through iTunes, Amazon, and Spotify and hopefully your favorite record store.