Bombadil Breaks Down Musical Walls With New Album 'Fences,' Out March 3 On Ramseur Records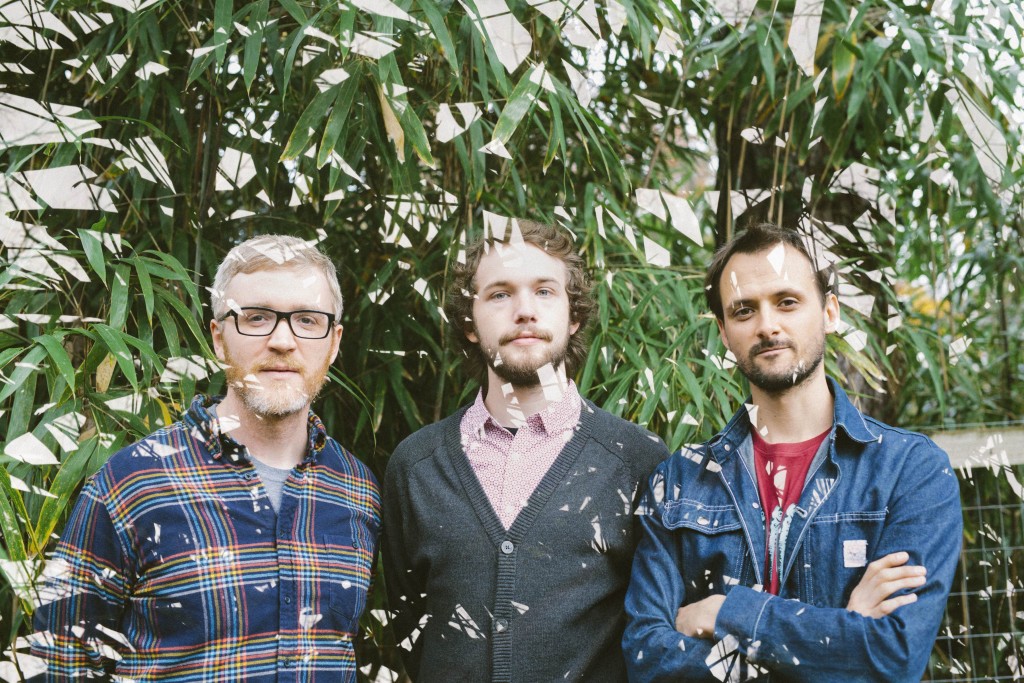 LISTEN TO 1ST SINGLE "NOT THOSE KIND OF PEOPLE" HERE: https://youtu.be/VnTtoWMGjT4
Two years ago, Bombadil lost a longtime bandmate and breaking up seemed inevitable. But after a period of exploration that forced them to step out of their comfort zone, Bombadil has returned as a band reborn. Their new album 'Fences,' out 3/3 via Ramseur Records and produced by John Vanderslice (Spoon, The Mountain Goats), is their most remarkable work to date: meticulously crafted, yet accessible and unadorned. Pure, simple, beautiful.
"It's more than just an album," says Bombadil drummer and vocalist James Phillips. "It is a new path, a reset after several challenging years." Listen to the lead single "Not Those Kind of People" here: https://youtu.be/VnTtoWMGjT4
'Fences' features eleven new, original songs composed by the Durham, NC-based trio – Phillips (drums, vox), Daniel Michalak (bass, vox) and Stacy Harden (guitar, vox). Recorded at Vanderslice's Tiny Telephone Recording in San Francisco, CA, the album is influenced by early Paul Simon and steeped in shades of Cat Stevens and The Incredible String Band.
"Sometimes you 'produce' the hell out of a record because the material needs to be lifted and transformed," says Vanderslice. "These songs and performances were so strong I mostly just put up a Neumann U67 and stood out of the way."
Bombadil has made fans at NPR, Rolling Stone and the New York Times, who called them "astonishing." Time Out New York said their music is "bursting with irresistible melodies, unexpected lyrical gems, and moments of profound honesty, all anchored by expert songwriting skills." They've toured extensively in the past with Dr. Dog, Kishi Bashi and Carolina Chocolate Drops and will hit the road again in 2017 in support of the new album. Full itinerary below.
TRACK LIST
1. What's So Great About You
2. Not Those Kinds of People
3. Binoculars
4. Math and Love
5. Perfect
6. Fence
7. Good News Sadie
8. I Could Make You So Happy
9. Long Life
10. Is This Danger
11. No Snow in the Valley
PRE-ORDER 'FENCES' HERE
Bandcamp: https://bombadil.bandcamp.com
iTunes: http://smarturl.it/Fences_iTunes
Amazon.com: http://smarturl.it/Fences_Amz