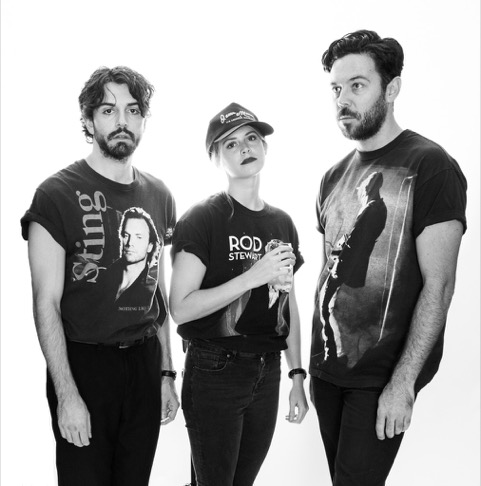 Milo Greene
Biography
ADULT CONTEMPORARY
Adult contemporary is characterized by its exceptional euphony. In skill, it effortlessly mingles sounds. In intent, it envelops itself in harmonies. In spirit, it has the beguiling ability to disarm listeners. That's why L.A.'s Milo Greene, the always-evolving indie-pop band, chose the genre as its muse—even naming their third album, Adult Contemporary (out September 7th, Nettwerk).
Toeing a line between emotional intensity and light-hearted humor is important to Milo Greene, because they've never really had the chance to take a breath. Their first, self-titled album exploded onto the indie scene in 2012. "It happened extremely fast," Marlana says. "We played two shows and a bidding war happened." (Their gorgeous, transcendent music soon appeared in everything from Grey's Anatomy to Supernatural.) In this sense, Adult Contemporary refers not just to their reinvention of a genre, but it's also a signpost of the band maturing.
Robbie and Graham met when in Los Angeles, where they were introduced to Marlana. After penning the honeyed, harmonious "Autumn Tree," they knew they were onto something.
The fact that their fluid structure still works makes the band somewhat of a unicorn. Says Graham, "There has never been a set dynamic." It's just the three of them, figuring it out, song by song. Their output is, to varying degrees, a sum of their parts.
They worked hard to make that serendipity last. In 2011, Milo Greene would get standing ovations opening for The Civil Wars. "That tour was really eye-opening. We knew we were doing something special," Graham says. Before long, they were playing Letterman and Leno and Conan.
"The first record was magical for us, but we weren't interested in making it again," Marlana says. Their second album, the dancier, more electronic Control, was a tougher sell. It was impacted by their strong individual wills, which crowded its sound. Though no less an accomplishment (Paste anointed it "dreamy"), says Robbie, "We were changing the dynamic of the sound, the dynamic of the band. And it freaked out our fanbase."
"I would have done nothing differently," Marlana says. "That album gave us the freedom to do whatever we wanted on this one." Adult Contemporary captures the best of their previous work: It's exquisitely melodic like Milo Greene, with the buoyant spirit of Control. "We challenged ourselves to collaborate better, improve as a team," Marlana says.
Milo Greene relocated to Nashville and recruited the Grammy-nominated producer Bill Reynolds (Band of Horses, Lissie) to help them write and record Adult Contemporary. "We focused hard on each individual part," Marlana says. Musically, there was nowhere to hide. "Each instrument needed to be important while telling its story. One guitar line had to say something on its own. The snare would tell part of the story."
"Be Good to Me" was one of the first songs they wrote, and it was completed in pieces. The band was riffing on some chords, when Bill started playing the bass. "It gave it this somberness that informed the lyrics," Marlana says. Graham wrote a melancholic guitar lick, then they added piano for a nostalgic feel. "With the drums," she continues, "we wanted to make something very slow, tribal." They finished with some sax at the end, "to keep it heartbreaking, but at the same time uplifting," Robbie says.
Their first single "Move," celebrates simplicity in great musicianship, cleverly building texture and space through layers of melodic guitars and a driving bass line.
Much of the album became a vehicle for exploring the spectrum of emotions adult contemporary could elicit. For instance, the slow-burning "Worth the Wait," in which their voices melt together into a sweeping chorus, could easily double as a country jam. "That one was the most difficult song to figure out," Marlana says. "It took on different shapes, until we redid the chorus with Bill to make it sound anthemic."
"Runaway Kind" in contrast, opens with an operatic sample, then settles into a string-laden, disco-lite rumination that's "an homage to Chic and the Bee Gees, and all those fun '70s records," Robbie says. "Drive," a musing on California, genuinely sounds like a Tom Petty deep cut. And with the uncharacteristically expansive, mercurial "Wolves," Graham says, "I was trying to write a song that felt bigger and darker. After we workshopped it, it took on a new life. It lost some of its folky twang and came into this Smiths-y guitar line."
Years ago, when they wrote "Autumn Tree," Milo Greene had a collective gut feeling that their experiment was going to work. That instinct returned—but only after five years of touring, one lost band member, and countless moments of almost breaking up. "The past two years have been great," says Robbie. "Through that process, we've come up with our best work." Adult Contemporary may be their third album, but in many senses, it's their second debut.
---