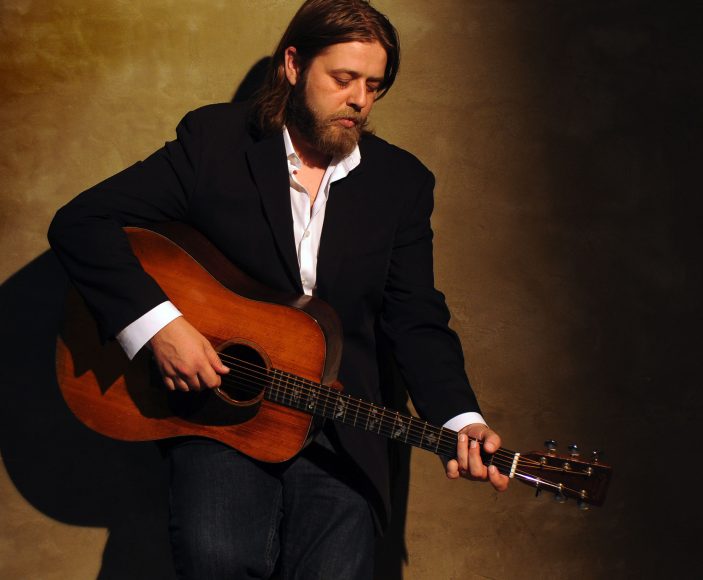 Brian Wright
Biography
For Brian Wright (www.brianwrightsongs.com), life as a traveling troubadour began in Waco, Texas near the highway and the trains. That is where his father took a job that required a great deal of travel, making the family VW van Wright's first crib. Consequently Wright feels most at home when on the road, and this movement has helped shaped Wright's sense of bare-boned lyrics and achingly beautiful songs that seem both distant and intimate at the same time.
After spending his early twenties on the Austin/Waco/Dallas bar circuit, playing everything from punk to covers, Wright flipped a coin to decide his future home, either New York City or Los Angeles. Going West won the day, where he resided in Los Angeles for close to 10 years, and was the front man and lyricist for his band Brian Wright and the Waco Tragedies, a band that has gathered a devoted fan base across the country.
With Wright's 2010 release of House on Fire (Sugar Hill Records), Brian declared a new chapter in his life as a musician and producer. His two previous albums, Bluebird and Dog Ears were recorded with a live band in the studio, both in the span of three days. These were done in an attempt to capture the true essence of the band's energy. House on Fire (co-produced with Mike Vizcarra) approached the recording process from a different angle. That album was the fulfillment of a lifelong dream of Brian's to play every instrument on the record. The result was an album that truly reflects the man behind the voice.
In September 2013, Brian released his latest album Rattle Their Chains (Sugar Hill Records), recorded in Los Angeles, which came with a vision: "I was picturing this band playing these songs- my friends- and I could hear what was going to happen: a band in a room, guys who really love each other and are really tight". Wright and his buddies nailed it. He sought the spontaneity of a live show, a roots-rock hoot to smolder and sting, and he got it. But the resulting album also reflects something more: a shadow-grapples-light intensity where regret and hope square off like already-bruised boxers staggering through another round.
Wright also experienced luminous changes through the sessions for Rattle Their Chains. He moved his family from Los Angeles to Nashville, the decision made even as the record took shape. "It definitely informed the music," he says. "I was thinking a lot about where I was from; I was thinking about Los Angeles. I came through as a naïve kid and I learned a lot about being an artist. I lost love, I found love, and then I started a family- and I also made a lot of mistakes."
Besides Bob Dylan and the Band, Wright also found himself drawn to "the storytelling of Texas songwriters. I find myself really into Townes Van Zandt; he had so many beautiful songs. Woody Guthrie, Willie Nelson, Lightnin' Hopkins, Guy Clark and Kris Kristofferson all lived there; there's something in the water in Texas that yields a poetic, left of center style of writing that seems unique to so many artists from there. It's where all these great stories come from. But I'm also influenced by great rock and roll: The Rolling Stones, The Beatles, The Kinks and other bands like that."
Brian is looking forward to releasing a new album in October 2015.
---