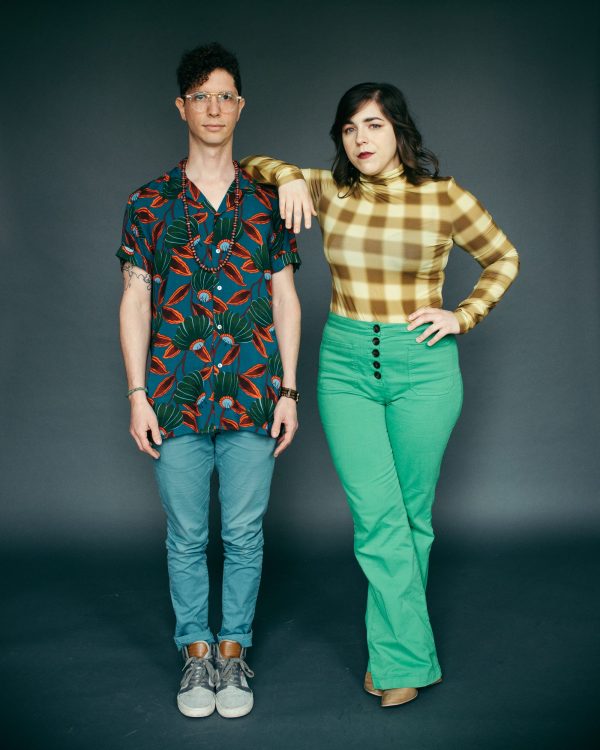 Alexis & the Samurai
Biography
"What do you call their style of fragile, yet percussive, pop? I hear the same introspective, wordy, melodic qualities in Of Monsters and Men and Vampire Weekend. Whatever you call it, I like it, and no one does it better than Marceaux, Craft and company." – Doug MacCash, New Orleans Times Picayune
The duo of Alexis Marceaux and Sam Craft initially teamed up for Alexis' second solo album, Orange Moon in 2011. After the project, the two figured out ways to make big live arrangements with just the two of them and began writing songs as a team. On any given song, you may find Craft playing a violin with one hand, a piano with the other, and drums with his feet, all the while Marceaux plays guitar, drums and both of them sing.
Since teaming up, Alexis & the Samurai have been featured on HBO's Tremé, NBC's The Voice, and CSI New Orleans. Additionally, they have been nominated Best Rock Band in New Orleans by Offbeat Magazine and have been nominated individually for Best Female Vocalist (Marceaux) and Best Violin/Fiddle (Craft) by the magazine as well.
While the band's Americana sound put them on the map in New Orleans, they haven't been shy about pushing the musical envelope with their latest release, Move Into View. "Our sound is evolving," says Marceaux. "We're getting less afraid to be weird and eclectic in the studio, and we want to push the envelope to make music that will be genre-defying, so that we can keep showing the world how diverse New Orleans music really is."
With another Alexis & the Samurai release slated in 2018 and plenty of touring with this band, along with their other project, Sweet Crude, don't expect Alexis Marceaux and Sam Craft to slow down anytime soon.
---