The Dresden Dolls main page
Amanda Palmer Talks Dresden Dolls Reunion, First Shows in Nearly a Decade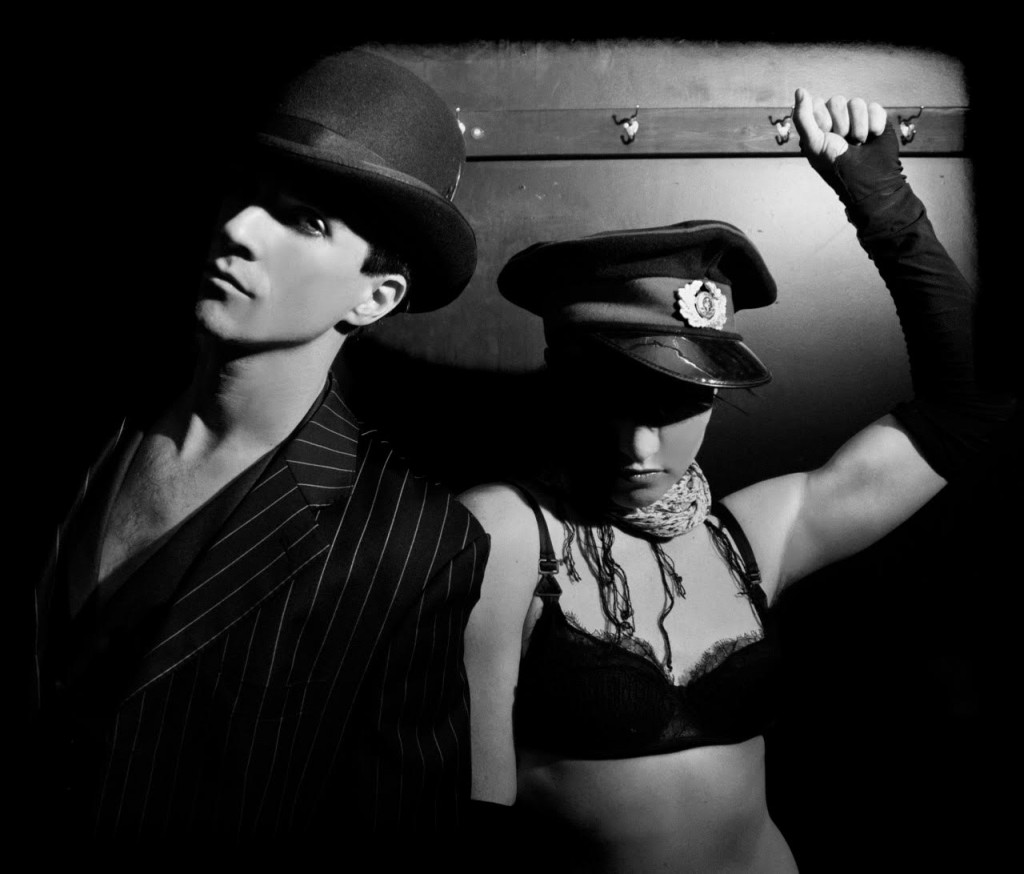 By Zoe Camp
"The Dresden Dolls never get together to play shows without surprising people and the chances of us just playing old material is zero."
The Dresden Dolls have returned. Amanda Palmer and Brian Viglione have announced a pair of summer reunion shows, their first official performances in nearly a decade. On August 26, the cabaret punk duo will play Boston's Blue Hills Bank Pavilion, followed by a gig at the newly-opened Amphitheater at Coney Island Boardwalk in Brooklyn the next day (August 27). (Tickets for both shows go on sale April 15 at 10 a.m. Eastern time.) "We are back in action," Palmer told Pitchfork in an interview yesterday.
According to Palmer, the shows fell into place when representatives from the Amphitheater at Coney Island Boardwalk approached the duo about a possible show. "It was just too tempting to say no to playing a giant Coney Island show," she explained. "Coney Island is in our roots."
The duo don't have any other shows lined up at the moment, nor do they have immediate plans to put out new music. (The last Dresden Dolls record, No Virginia…, came out in 2008.) "This is it," Palmer said. "These are right now two totally isolated 'let's get the band back together' shows."
"It is important to point out that the Dresden Dolls are and always have been a fundamentally live band," Palmer noted. Palmer also warned fans not to expect a set comprised solely of the duo's greatest hits. "The Dresden Dolls never get together to play shows without surprising people," she pointed out, adding that "the chances of us just playing old material is zero."
She elaborated:
We have always, as a band, prided ourselves on delivering something delicious to a live audience. The Dresden Dolls are like riding a bicycle. Brian and I could wake up any day of the week and get marched to a stage, and get told to sit down and play the greatest hits of the Dresden Dolls. And we could do it with our eyes closed and practically our hands tied behind our backs. But we don't like to repeat ourselves, and we do not like to be predictable, and that is what made the Dresden Dolls such a fantastic live band. Throughout the course of our touring history, you never knew what you were going to see when you went to a Dresden Dolls show. These two shows are going to be no exception. We are going to pull out all the stops: there is going to be insanity, onstage special guests, strange happenings, love with the audience. It's never simple.
Since the original dissolution of the Dresden Dolls, Palmer has remained very active as a solo artist and in collaboration with others. Earlier this year, she linked up with Jherek Bischoff for Strung Out in Heaven, a David Bowie covers EP. Viglione's pursued various projects as well; his new band Scarlet Sails released their self-titled debut EP back in January. Viglione also played drums on the Violent Femmes' recent album We Can Do Anything, which they released last month.